Alfonso Amendola
Author's books
Smart(phone) Cinema. iGeneration, Second Screen and Filmic Experience. An Empirical Case in Southern Italy
digital
format:
Article
| COMUNICAZIONI SOCIALI - 2018 - 2. iGEN CINEMA Moving Image Consumption and Production by Post-Millennials
"iGen" (or Generation Z, or Post-Millennials) (Twenge, 2006, 2017; Rosen, Carrier, Cheever, 2010) identifies a generation of teenagers and children, born between 1995 and 2012, which, since childhood, uses digital devices for communication, entertainment, learning. Digital media affect every sphere of iGen'ers' social and cultural experience and impact, therefore, also on the forms of film consumption...
Il cerchio invisibile. Due esperienze di teatro-comunità in Campania: da Leo de Berardinis a Punta Corsara
digital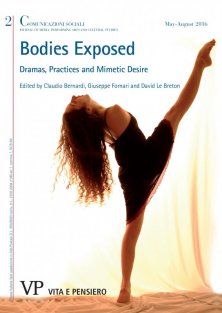 format:
Article
| COMUNICAZIONI SOCIALI - 2016 - 2. BODIES EXPOSED Dramas, Practices and Mimetic Desire
The theatre offers profound potential for contact among bodies. Without contact, there is no theatre, understood as the art form whose defining principle is being tied to one space and one time, leading to the need to build a community. We analyse the analogies and differences between two important experiences in Campania. These experiences are based on a theatre project that is also a social project to build a temporary community...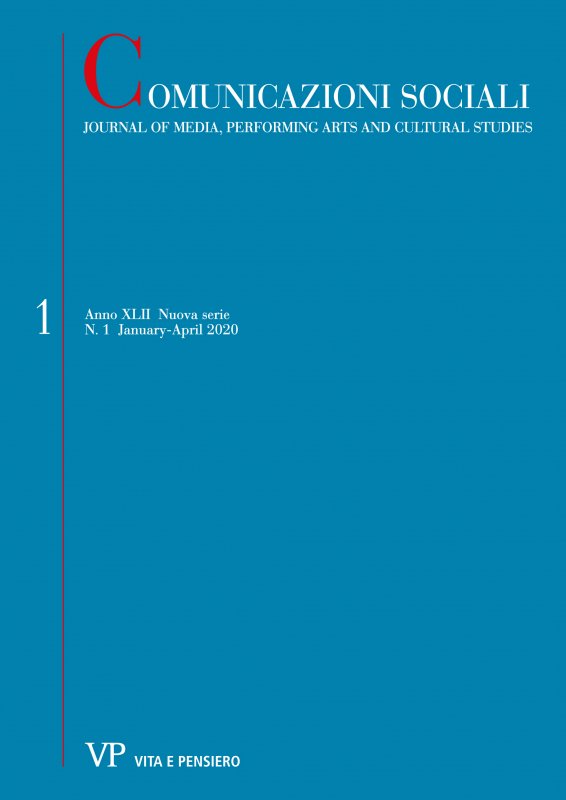 Latest issue
Anno: 2020 - n. 1
Browse the archive
Recent issues
Available online
2020

issues