Jean-Pierre Filiu
Author's books
The advertising industry in the Middle East
digital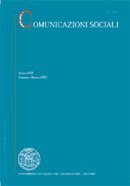 format:

Article

| COMUNICAZIONI SOCIALI - 2005 - 1. La comunicazione totale d'azienda nel contesto internazionale
È probabile che nessun Paese o territorio possa rivendicare una trasformazione, uno sviluppo economico e una crescita di tale portata nel volgere di così poco tempo. Occorre anche evidenziare come il Medio Oriente sia riuscito a oltrepassare il ponte che separa la 'storia' dalla modernità senza dover sacrificare le sue tradizioni di apertura e il senso di ospitalità che lo contraddistinguono. D'altro canto, nella seconda metà degli anni Settanta, la concorrenza si stava rafforzando, mettendo il consumatore nella condizione di scegliere fra un numero maggiore di marche. Il marketing era dunque chiamato a ricoprire un ruolo più importante. Il consumatore d'altronde sviluppava una forte notorietà di marca, in virtù della sua crescente familiarità con marche, marchi di fabbrica e simboli. E così, in modo del tutto naturale, si affermava la pubblicità per iniziativa dei leader di mercato e delle più importanti marche internazionali. I protagonisti principali cercavano di garantirsi le maggiori quote di mercato attraverso una massiccia presenza nella catena di distribuzione nonché attraverso una maggiore visibilità.
Quel avenir pour les holdings de sociétés de conseil en communication? What future for the holdings of communication consultancy companies?
digital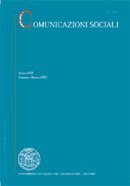 format:

Article

| COMUNICAZIONI SOCIALI - 2005 - 1. La comunicazione totale d'azienda nel contesto internazionale
Le spese per i servizi di comunicazione raggiungono cifre considerevoli, di cui non sempre viene riconosciuta l'importanza. L'investimento mondiale nell'ambito della comunicazione e dei servizi di marketing è vicino ai 1100 miliardi di dollari l'anno, circa quanto il Prodotto Interno Lordo della Russia! Oggi sono 5 le organizzazioni di consulenza (Omnicom, WPP, Interpublic, Publicis e Dentsu) che si vedono affidare la gestione della maggior parte di questa consistente somma. Se si considerano solamente le attività pubblicitarie e di gestione dei media, le 5 organizzazioni, nel 2003, hanno gestito l'86,80% del totale mondiale. Questa situazione è la diretta conseguenza della globalizzazione dei prodotti e delle marche, dal momento che le società di consulenza nell'ambito della comunicazione e della gestione dei media appaiono come il naturale complemento di tale globalizzazione.
Propositions d'étude des temporalités médiatiques
digital
format:

Article

| COMUNICAZIONI SOCIALI - 2003 - 1. Attraversamenti. Spazialità e temporalità nei media contemporanei
With the expression 'mediated temporalities' we mean the relationship with time perceived during the use of audiovisual media integrated with social temporalities, playing a role more or less important throughout the daily life of users. This subject is more concerned with the reception, and tends to differ from the studies focused on the times of the reception, which use a theoretic approach coming from semiotics and pragmatic. This essay aims at analysing the temporalities perceived by the users stressing the differences of the relationships with time according to the age of the user and the evolution of the temporalities with the introduction of new technologies. The relationship that elderly people have with media underlines an approach allowing both «happy meetings» and «hazards»: the unexpected, together with the habits, plays an important part in their choices. Time managing is in this case characterized by a temporality of occupation, related to users who leave open their time of fruition to the television. The use of PVR (Personal Video Recorder) shows a rational managing of time and activities: a new kind of time articulation can be observed, that of "conciliation": it allows combining perfectly the vision of a television program with the rhythm of life.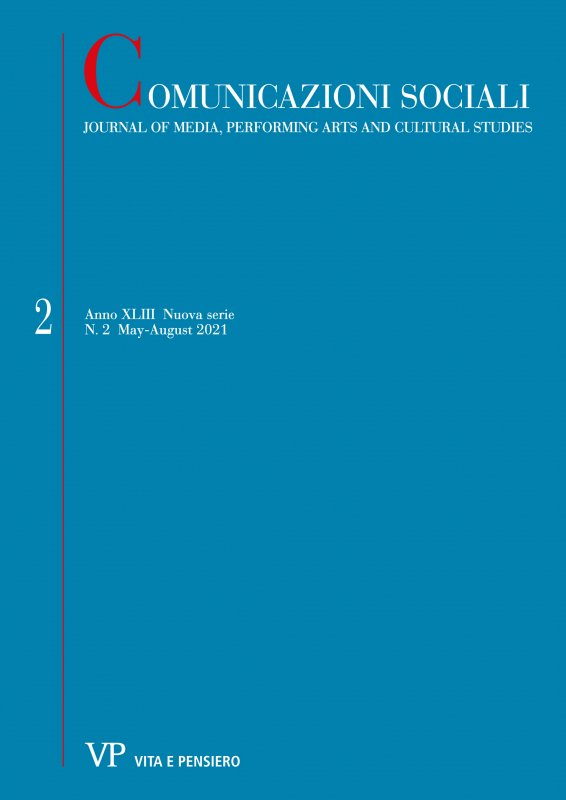 Latest issue
Anno: 2021 - n. 2
Browse the archive
Recent issues
Available online
2021

issues