iGen Cnema. Moving Image Consumption and Production by Post-Millennials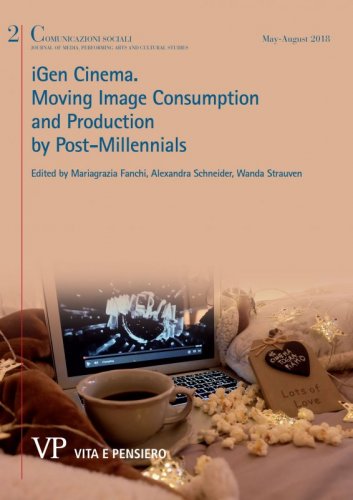 CS special issue 2/2018, edited by Mariagrazia Fanchi, Alexandra Schneider and Wanda Strauven, aims at analyzing Post-Millennials' cinema experiences and practices.
Continue

>
Power, Multidirectionality and Contingengy. Political Struggles over Representation,Decision-Making and Technology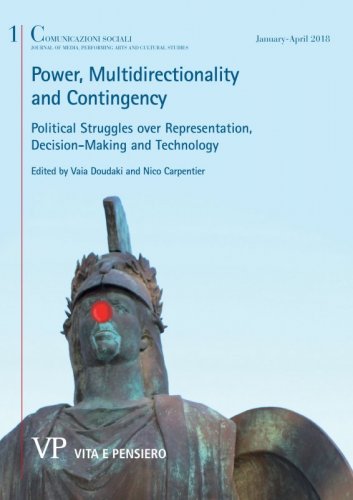 Using different starting and entry points (based, inter alia, on journalism studies, organizational communication, game studies, discourse theory, visual communication), the collection of articles included in this special issue sheds light on the logics of political struggle. In particular, this special issue allows reflecting on the distinction between struggles over and struggles through, very much in line with Plekhanov's distinction between the means and aims of political struggle, and his argumentation for the alignment of both in socialist strategy.
Continue

>
The Remaking of Truth in the Digital Age
Many thought Brexit would not win and Donald Trump could not be elected. An entire media apparatus that was increasingly certain came to produce confusion instead. We are now said to be in a "post truth" time, one where debate over truth has been replaced by a chaos of facts. The more information grows, the more knowledge seems to retreat, and the thought vacuum is increasingly filled with hate speech, hoaxes, and so-called fake news. The aim of this issue is to introduce a critical perspective amidst this wave of anti-inclusionary and counter-informative forces, without falling in the equally undesirable opposites of cynical functionalism (truth is merely what works) or a new, patronizing positivism: truth as a matter of numbers, a sovereignty of data that ends up killing reality, by neutralizing its uncountable aspects.
Continue

>
Media, Creative Industries and Crisis in Italy. Cycles and Anticycles between Society and Communication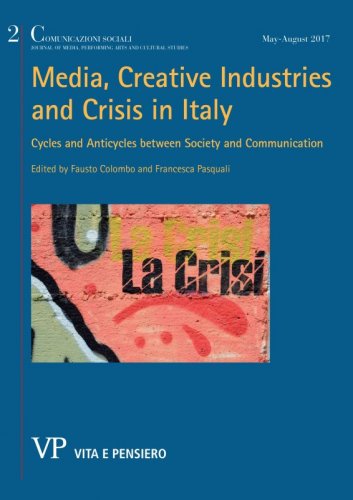 The special issue addresses the development of the media system and creative industries in relation both to the major economic crises and to the role played by innovation in making the media – with respect to the crisis itself – assume a cyclical or anti-cyclical role.
Continue

>
Fashionating Images. Audiovisual Media Studies Meet Fashion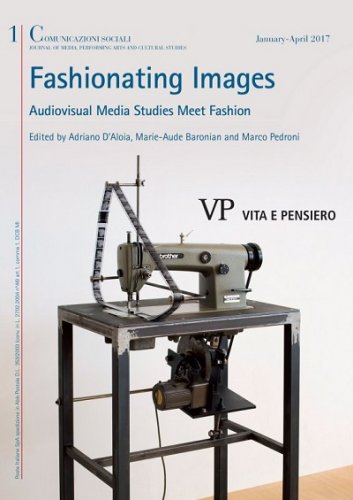 The aim of this special issue is to explore this intersection and, consequently, the cross fertilization between fashion studies and media studies, with particular regard to audiovisual media, such as cinema, television, advertising and digital video.
Continue

>
Italian Quality Cinema. Institutions, Taste, Cultural Legitimation
The goal of issue 3/2016 – which could hardly be more timely, due to the industrial, normative, and cultural challenges that await Italian cinema after the promulgation of the Law 220/2016 – is to define what constructs the idea of quality in contemporary Italian cinema, from 2000 up to the present.
Continue

>
Bodies Exposed. Dramas, Practices and Mimetic Desire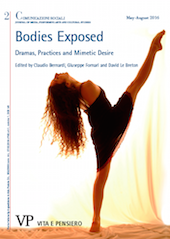 In the contemporary anthropological scenario of dualism between body and mind, exasperated by the general exposure to the mimetic desire of a divine body and of a body that is plastic, manipulable, replaceable, interchangeable, the theatre and the performing arts have the double function of criticism and of proposal, in which the development and the care of the individual people, of the community and of the social body are pursued through work with the body and on the body, singular and plural. This issue of CS is devoted to the exposition of the body in the society of images, spectacle and social media, and is divided into two sections, critical and experiential.
Continue

>
Snapshot Culture. The Photographic Experience in the Post-Medium Age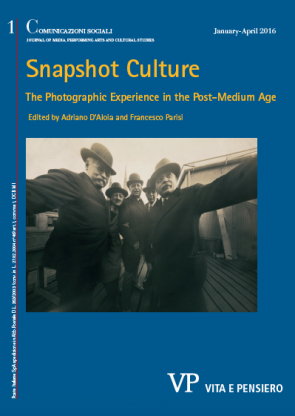 From the 2000s onwards, various social and technological events made photography more accessible, ubiquitous, public, cheap, democratic, immediate and shared than ever before, paving the way to a renewal of photographic experience. The editors of this issue, Adriano D'Aloia and Francesco Parisi, propose the term 'snapshot culture' to refer to the combination of technological, aesthetic and practical shifts in contemporary photographic scenario.
Continue

>
Being Humans. The Human Condition in the Age of Techno-Humanism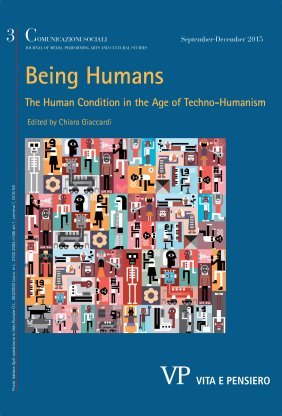 Technological artefacts that only twenty years ago were but evocative objects have now become ordinary presences in our life: from artificial implants to mass cosmetic surgery and body manipulation, from new forms of permanent media interconnection to interaction with artificial intelligences. Hence a number of new crucial questions arise, related to our living together in the age of post-humanism. Nowadays, when technology is no longer a tool, or even just an environment, but is wearable and incorporated, and can act retroactively on the very structure of the organism, what are the main challenges we have to face, and the main narratives for making sense of this new human condition?
Continue

>
TV Genres in the Age of Abundance. Textual Complexity, Technological Change, Audience Practices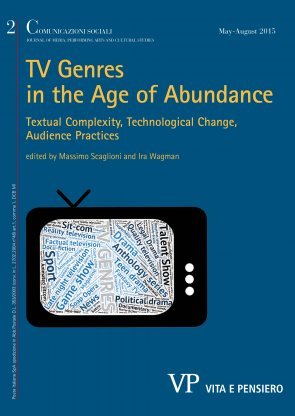 The concept of "genre" generally points to the question of how to understand a text in relation to others, and this framework is a legacy of traditional approaches in literature found within the humanities, from the Aristotelian distinction between tragedy and comedy to the classic "universal archetypes" described by Northrop Frye. In what ways is a text (a novel, a film, a tv program…) similar or different to others around it? Why does that matter? What is the value in separating texts from each other? The answers to these questions play an important role in helping understand many aspects of the production, distribution and reception of various kinds of media texts. This special issue of Comunicazioni Sociali, edited by Massimo Scaglioni and Ira Wagman, gives attention to questions of genre the study of television.
Continue

>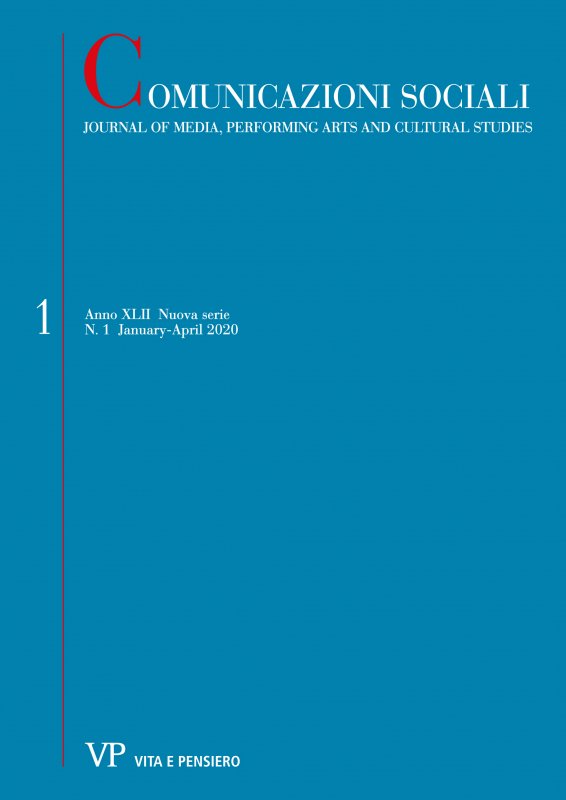 Latest issue
Anno: 2020 - n. 1
Browse the archive
Recent issues
Available online
2020

issues