(En)gendered creativity. Actors Agencies Artifacts
Creative industries (an expression that replaces the traditional notion of "cultural industries" in present-day global economy) point at the persistence of gender imbalance in media organizations (as a European Community report has recently illustrated) and in professional contexts associated with them. This special issue of CS examines the many forms that gendered creativity assumes.
Continue

>
Narrating the Thresholds of Life. The Bioethical Themes of Beginning and End of Life in Cinema and Tv Series
Over the last few decades, the idea that the narrative elaboration of moral issues is a breeding ground for the development of the ethical debate has encountered increasingly positive reception within the philosophical studies. This assumption has gathered consensus among different theoretical positions, endorsing the narrative thinking as a preferential way to our self-definition as human beings and moral subjects.
Continue

>
The Responsibility of Knowledge. The Values of Critique and Social Relevance in Research on Communication and Culture
The Responsibility of Knowledge. The Values of Critique and Social Relevance in Research on Communication and Culture
Call for Papers 1/2014 - The Responsibility of Knowledge. The Values of Critique and Social Relevance in Research on Communication and Culture
Continue

>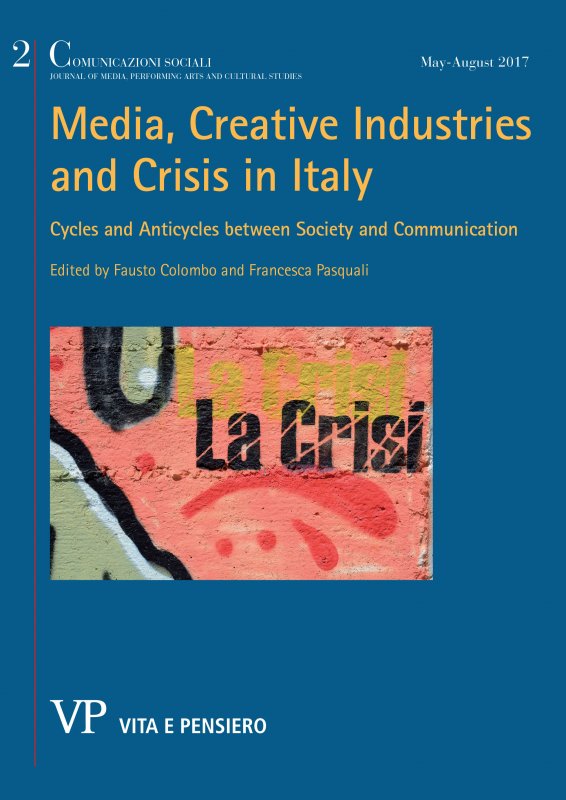 Latest issue
Anno: 2017 - n. 2
Browse the archive