News
/

News

/

Call for papers

Arts-based Research in Communication and Media Studies

As Leavy (2015: ix) writes, arts-based research is "a set of methodological tools used by researchers across the disciplines during all phases of social research, including data generation, analysis, interpretation, and representation." Its emphasis on doing (making) brings in the idea that knowledge is or, expressed more modestly, can be embodied and produced through the creation of the artistic practice itself. To use Cooperman's (2018: 22) more poetic formulation, "Arts-based research is a research of the flesh where our source material originates from the closeness and collaboration of the bodies and voices of one another." Slowly but surely, arts-based research is making its entry into Communication and Media Studies, moving away from our rather exclusive focus on the written text. There is, for instance, the work of the multidisciplinary Collective for Advancing Multimodal Research Arts or scholars at the Communication Studies Department of Concordia University (Chapman & Sawchuk, 2015). Communication and Media studies scholars also publish their non-written texts in such specialized journals as the Journal of Video Ethnography; Tecmerin: Journal of Audiovisual Essays; and Audiovisual Thinking, the Journal of Academic Videos. Moreover, both the International Communication Association (ICA) and the International Association for Media and Communication Research (IAMCR) have featured exhibitions at some of their recent conferences, the former with the 2017 Making & Doing exhibition and the latter with 2018 Ecomedia Arts Festival, taking gentle steps toward (the acknowledgment of) non-written academic texts.

Continue

>

Permanent CFP
Since 2013, the traditional monographic section of each issue of Comunicazioni Sociali has been supplemented by a miscellaneous section. The call for papers for the miscellaneous section is always open. Contributions will undergo the same double-blind peer-reviewing process of the monographic section. Since its inception, CS has been contributing on key debates of studies on theatre, cinema, radio, television, journalism, advertising and digital media. The journal has promoted a rigorous reflection on theory, history and critical analysis of media, communications and performance arts. It continues to be a fundamental voice within the debate on the more recent and controversial questions of communication (from ethics to anthropological design) drawing on theoretical reflection and historical analysis, as well as from the proceedings of empirical research.
Continue

>

New deadline 10 March 2020: "Saving the Planet Bit by Bit: Environmental Communication in the Digital Age"
The relationship between communication and environmental sustainability has come to the forefront in recent years with renewed impetus. The explosion of Internet-connected devices and the dramatic challenge (and visibility) of climate change have deeply impacted how we communicate environmental risk, stimulate behavioral changes, coordinate individual and collective environmental action and monitor environmental governance. Massive amounts of environmental information of unprecedented quality and resolution are made available by technological, social and legal innovations; at the same time, long-standing issues – such as public trust in environmental communication or the uncertain ability of communication itself to stimulate behavioral change in individual and collective subjects – not only remain on the table but appear heightened and complexified by the new context.
Continue

>

Playing inclusion. The performing arts in the time of migrations: thinking, creating and acting inclusion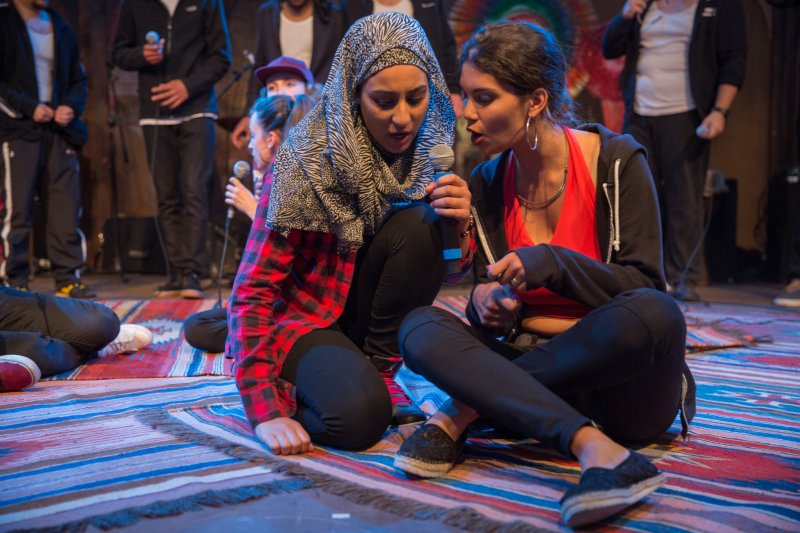 This issue focuses on the artistic, social and political resources invested by the performative arts into socio-cultural inclusion, aimed at facilitating collective processes of dealing actively with the complexities generated by the recent migration trends.
Continue

>

The International Circulation of European Cinema in the Digital Age
With the aim of studying how the new technological context is changing current tendencies, this special issue will focus on the strategies and outcomes of European cinema distribution beyond national borders.
Continue

>

iGen Cinema. Moving Image Consumption and Production by Post-Millennials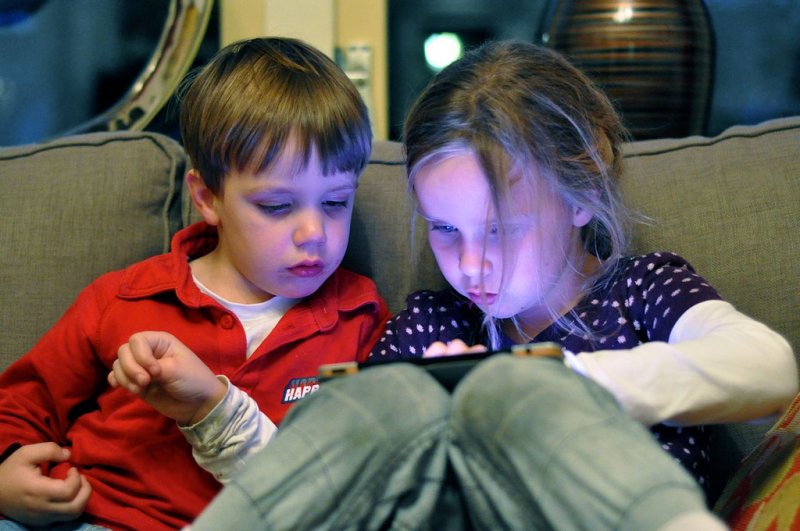 This special issue will devote particular attention to Post-Millennials' cinematic experiences within different media, social, and national landscapes, by valorizing new methodological approaches and theoretical frameworks.
Continue

>

The Remaking of Truth in the Digital Age
Many thought Brexit would not come to pass, that Donald Trump could not be elected, experts, pollsters, and probability models told us so, down to the decimal point. An entire media apparatus that was increasingly certain came to produce instead confusion. The manufactured character of news becomes dramatically exposed, as well as the entertainment-driven nature of electoral politics that increasingly look like reality shows. The vacuum left behind is threatened to be filled with the rising tide of hate speech, hoaxes, and so-called fake news.
Continue

>

Fashionating Images. Audiovisual media studies meet Fashion
This special issue aims at exploring the encounter and intersection between fashion studies and media studies, with particular reference to visual and audiovisual products, e.g. cinema, television, advertising and digital media. We encourage scholars from the fields of both audiovisual media and fashion studies to explore this intriguing intersection and the new horizons of audiovisual fashion. We particularly welcome contributions that discuss how audiovisual studies and fashion studies can cross-fertilize each other and expand the theoretical framework of each approach.
Continue

>

Bodies exposed. Dramas, practices and mimetic desire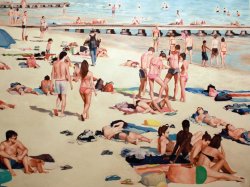 In the past, in Italy, the "exposed", also called foundlings, were the infants or young children abandoned by unknown parents to the care of the Church or of public services. Those exposed children are a powerful reminder of the wider condition of the human beings who for many years from birth are incapable of looking after themselves and are so "exposed", vulnerable, totally open to all perils and even to death unless someone takes constant care of them.
Continue

>

Being Humans. The Human Condition in the age of techno-humanism: representations, practices, experiences
The long-running debate on Post-humanism is now entering a new phase: after the analysis of technological imaginaries and 'frontier cases' that informed the field during the '90s, scholars' attention is now progressively focusing on more common technological artefacts, social practices and socio-technological assemblages that seem to redefine the boundaries of what was traditionally conceived as "human".
Continue

>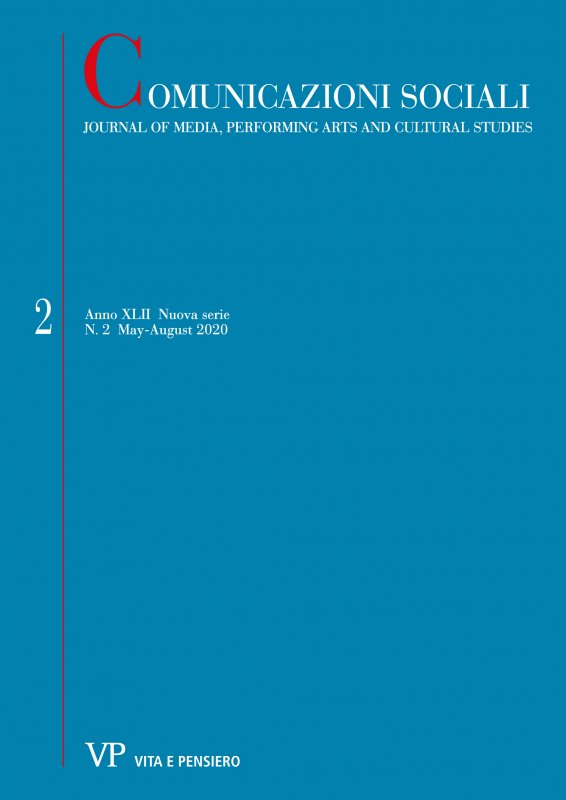 Latest issue
Anno: 2020 - n. 2
Browse the archive
Recent issues
Available online
2020

issues