Bodies Exposed. Dramas, Practices and Mimetic Desire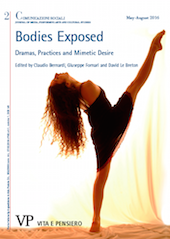 This issue of Comunicazioni Sociali is devoted to the exposition of the body in the society of images, spectacle and social media, and is divided into two sections, critical and experiential.
Four critical papers deal with the dehumanising consequences of (a) the gaze, which can be irresponsible both seeing and being seen, as stigmatised already by the Early Christian Fathers; (b)the human-informatics hybridisation, which prejudices the body's responsibility, uniqueness and irreducibility; (c) the commerce, use and permanence on the internet of "electronic bodies", different from virtual bodies as the former belong to real individuals who have a legal right to be forgotten; and finally, (d) the media, becoming during times of crisis a form of Black Magic with persecutory and sacrificial tendencies, reinvented and modernised, according to Karl Kraus, with the advent of the press ("Slap the Monster on Page One").
The second part of the issue, "Bodies at play", illustrates the possible cure for the ailments of the exposed bodies, victims of mimetic desire, through six significant experiences of social and community theatre. First comes an analysis of the positive mimetic games of children in nurseries, then the more complex cases of adolescents engaged in sexting and cyberbullying. The issue moves on to a study of how girls affected by eating disorders deny their bodies, and to a reflection on disabled people, caught between the doctors' representations of perfect bodies and the media's pitiful ones; to end with the experiences of the women of Forcella, a deprived urban area in Naples. Finally, the significant case of the Punta Corsara theatre company in Scampia, a famous crime district in the same city, provides an attempt to recreate the fusion of life and theatre, of the aesthetical and social dimensions, similar to what actors De Berardinis and Peragallo did in the industrialised town of Marigliano in the Seventies.
In the contemporary anthropological scenario of dualism between body and mind, exasperated by the general exposure to the mimetic desire of a divine body and of a body that is plastic, manipulable, replaceable, interchangeable, the theatre and the performing arts have the double function of criticism and of proposal, in which the development and the care of the individual people, of the community and of the social body are pursued through work with the body and on the body, singular and plural.
Article read 41529 times.
Post a comment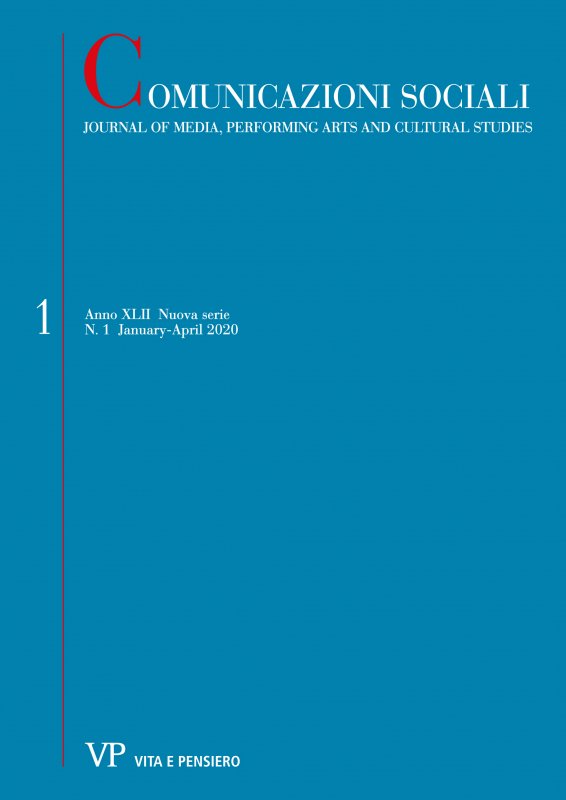 Latest issue
Anno: 2020 - n. 1
Browse the archive
Recent issues
Available online
2020

issues