COMUNICAZIONI SOCIALI - 2020 - 3. Saving the Planet Bit by Bit: Environmental Communication in the Digital Age
In recent decades, digital communication and sustainability have become central topics in the global public discourse. Since the Nineties, debates about the role of computer-mediated communication in forming opinions and about human activity's impact on the environment have been rising. "Mediatisation" of the modern society enhanced the importance of studying social processes' communicational aspects, such as environmental sustainability's management. In the West, in fact, after World War II mass media have become more and more instrumental to the creation of an environmental awareness conceptualising the environment as we understand it today. This topic, multidisciplinary in nature, is treated in this issue of Comunicazioni sociali through the following set of articles:
-          Tarantino analyses the social and economic implications of environmental data's web scraping, a technique he proposes to use for reordering information, to serve environmental sustainability.
-          Fossati examines environmental organisations' culture, focussing on Chinese student associations.
-          Baldioli studies communication and prevention of the hydrogeological risk.
-          Amadori inquiries environmental awareness's development, as it emerges from the use of video games as educational tools.
-          Amendola and Del Gaudio investigate the application of the concept of sustainability to intermedia theatre and present two ecologically driven plays.
-          Barile and Kompatsiaris develop the topic of man-nature relationship by contextualising it within the SARS-CoV-2 pandemic.
As a whole, this issue illustrates diverse modalities in which the new-media environment complexifies the study of environmental communication, requiring a combination of traditional tools of inquiry, such as content analysis and reception studies, and new techniques, like critical data studies, performance studies and game studies. Developing a collective awareness towards the planet's destiny and promoting significant actions aimed at preserving, improving or establishing sustainable ecosystems appear indeed to be one of the most important tasks at which communication professionals can aim. As for the academia, therefore, it seems necessary to adopt a functional, varied, up-to-date and critical approach to environmental communication, with the goal of innovating, monitoring results and highlighting flaws.
This issue of
Comunicazioni sociali
provides a contribution to this end.
Article read 169 times.
Post a comment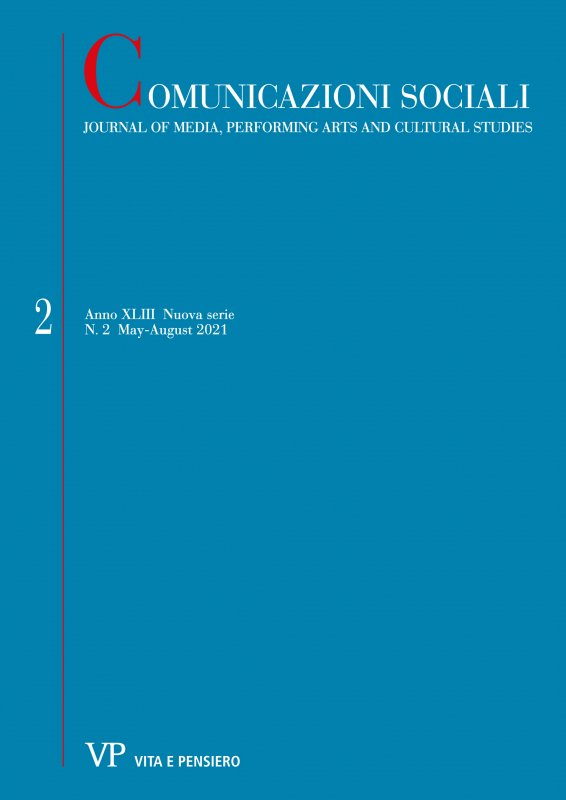 Latest issue
Anno: 2021 - n. 2
Browse the archive
Recent issues
Available online
2021

issues