Italian Quality Cinema. Institutions, Taste, Cultural Legitimation
The goal of issue 3/2016 of CS – which could hardly be more timely, due to the industrial, normative, and cultural challenges that await Italian cinema after the promulgation of the Law 220/2016 – is to define what constructs the idea of quality in contemporary Italian cinema, from 2000 up to the present.
Though related debates regarding television in Italy have adopted a meaning of the term rooted in production values, in the context of cinema this question remains opaque. In legislation, in press releases, reviews, academic studies and in common discourse the idea of quality cinema is certainly present, though it overlaps with arthouse and auteur cinema, it intersects with the notion of political commitment, and it is officially defined by the category of the 'national and cultural interest' films promoted and supported by the Ministry for Cultural Heritage, Activities and Tourism (MiBACT).
Within public discourses, quality cinema, in order to function as such, demands  processes of cultural legitimation. These processes rely upon the work of certain institutions, critical discourses and audience behavioural trends, all of which contribute –  despite (or as well as) box office takings – to the formation of taste, the construction of shared social categories and to the successful "function" of this kind of product.
Such processes are investigated in this volume, which uses a wide range of methods and considers Italian cinema in connection with other European national cinemas, as a product to be financed and marketed, as an element of the contemporary mediascape, and as a cultural asset whose value solicits the attention and intervention of different institutions.
Article read 1304 times.
Post a comment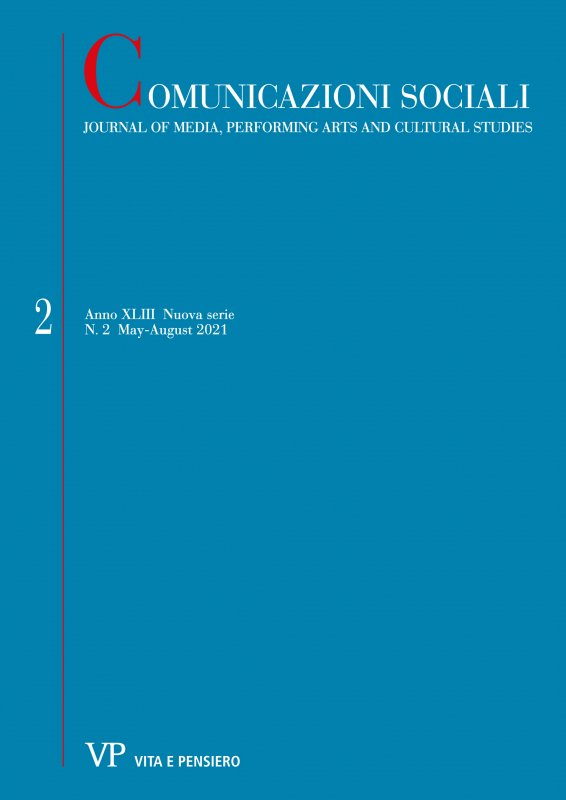 Latest issue
Anno: 2021 - n. 2
Browse the archive
Recent issues
Available online
2021

issues