Snapshot Culture. The Photographic Experience in the Post-Medium Age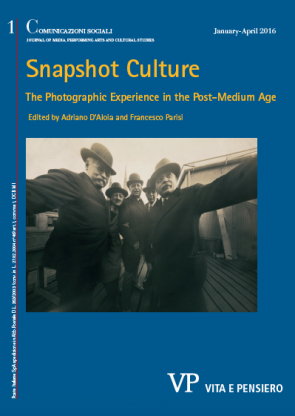 For the first time since the beginning of its history, exactly 50 years ago, Comunicazioni Sociali devotes a special issue to Photography. For a long time, the study of photography has been a part of Art studies or a mere object of philosophical investigations. Yet, after the advent of digital technologies it progressively became central in Media and Communication studies. From the 2000s onwards, various social and technological events made photography more accessible, ubiquitous, public, cheap, democratic, immediate and shared than ever before, paving the way to a renewal of photographic experience. New objects, formats, devices, practices and uses emerged as specific traits of a 'performative' photographic agency. This emergence is allowed by the fact that photography, despite being one of the most ancient media, still shapes our lives, empowers our biological vision, and enhances our imaginative visual practices. The editors of this issue, Adriano D'Aloia and Francesco Parisi, propose the term 'snapshot culture' to refer to the combination of technological, aesthetic and practical shifts in contemporary photographic experience. Snapshot culture is characterized by a twofold dynamic: the persistence of the original traits of the photographic experience as it emerged and developed, coupled with the modulation of new opportunities offered by technological improvements and social changes. Indeed, the digitalization of photographic aesthetics and related media practices provides an ideal case for studying some of the most challenging developments in visual media aesthetics within the broader landscape of the post-medium condition and for reflecting on how photography theory has responded to such challenges in the post-theory era. This special issue offers a critical investigation of photography's 'persistence' in the media experience through both an analysis of concrete objects and phenomena (e.g. selfies, animated GIFs, social networking, computational photography) and the refinement of theoretical approaches to photography.
Article read 93487 times.
Post a comment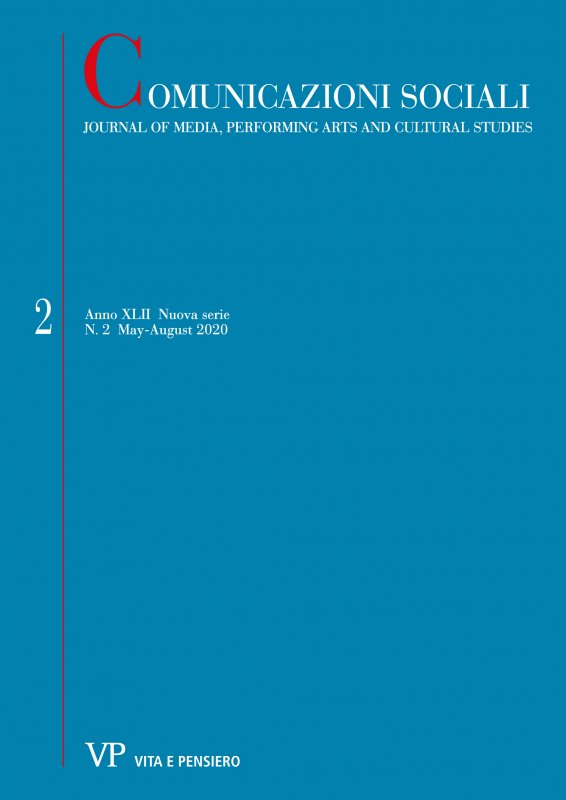 Latest issue
Anno: 2020 - n. 2
Browse the archive
Recent issues
Available online
2020

issues