The Remaking of Truth in the Digital Age
Many thought Brexit would not win and Donald Trump could not be elected. An entire media apparatus that was increasingly certain came to produce confusion instead. We are now said to be in a "post truth" time, one where debate over truth has been replaced by a chaos of facts. The more information grows, the more knowledge seems to retreat, and the thought vacuum is increasingly filled with hate speech, hoaxes, and so-called fake news. Moreover, emotions seem to count more than facts. But to neatly separate "personal belief" from "objective fact" is hard if impossible work. As difficult as reality is to grasp, its consequences are hard to miss: suffering and death all over the world have a concreteness that escapes any rhetorical strategies, a reminder of the limits of the defeatism of simply claiming everything is fake or a simulation.
The question of democracy in the technocratic era is also at stake. The rise of right-wing populism and related post-political consensus poses great challenges, as well as the polarization of the public debate that pushes people to the fringes, given that provoking is an effective way to maximize engagement.
The aim of this issue is to introduce a critical perspective amidst this wave of anti-inclusionary and counter-informative forces, without falling in the equally undesirable opposites of cynical functionalism (truth is merely what works) or a new, patronizing positivism: truth as a matter of numbers, a sovereignty of data that ends up killing reality, by neutralizing its uncountable aspects.
The responsibility of subjects, rather than the "objectivity" of facts, is today at stake: but what can Foucault's "parrhesia" mean in the digital age certainly needs further reflection, as truth is at the same time impossible to achieve and to be totally said, and necessary to pursue:  therefore to be "sign of what is lacking", in De Certau's words, is a paramount effort in the digital age of globalized accessibility. 
Article read 1099 times.
Post a comment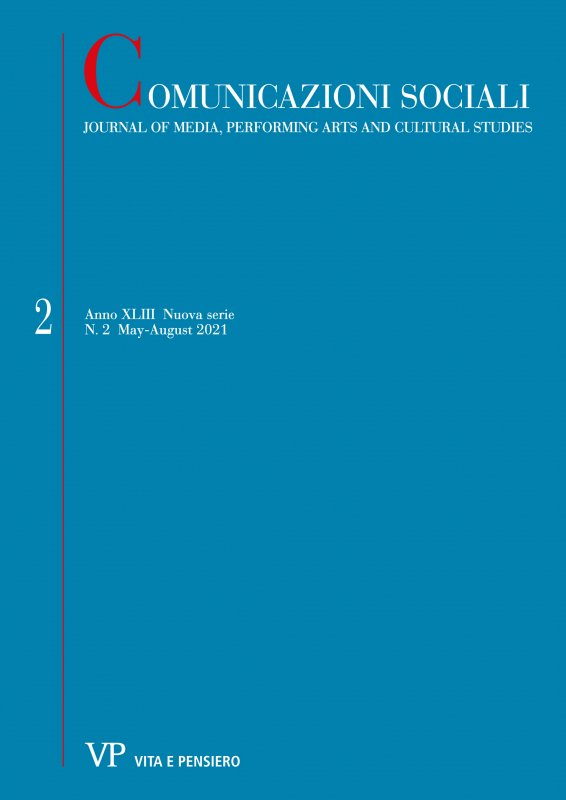 Latest issue
Anno: 2021 - n. 2
Browse the archive
Recent issues
Available online
2021

issues