About us, the strategies of collective self-representation
digital
Ebook format Pdf readable on these devices:
RIASSUNTO
La ricerca si propone come riflessione sulla possibilità dell'autoritratto collettivo, le sue problematiche metodologiche e i percorsi di analisi che mettono a tema il concetto di appartenenza e la costruzione visuale di una comunità. Utili strumenti metodologici si sono rivelati i paradigmi dei web e internet studies e dell'etnografia virtuale. La ricerca è stata articolata a partire da due casi di studio: il primo riguarda la rappresentazione e il racconto di sé messo in atto attraverso social network e blog della comunità locale di Bonefro che ha subito nel tempo importanti fenomeni diasporici. Il secondo caso verte invece sull'autorappresentazione della comunità cittadina di Reggio Emilia attraverso un progetto artistico fotografico: Self-Community di Cecilia Pratizzoli.

SUMMARY
This research aims at a reflection on the possibility of collective self-portrait, its methodological problems and paths of analysis that theme the concept of belonging and the visual construction of a community. Useful methodological tools have proven to be the paradigms of web and internet studies and virtual ethnography. The research was organized from two case studies: the first concerns the self representation and narration implemented through the social networks and blogs of Bonefro, a local community which has undergone important phenomena of diaspora. The second case concerns instead the self-representation of the town community of Reggio Emilia through a photographic art project: Self-Community by Cecilia Pratizzoli.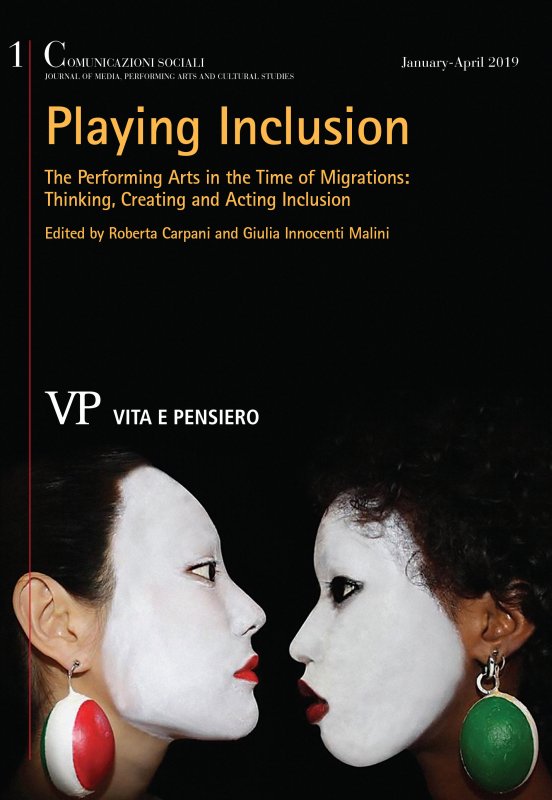 Latest issue
Anno: 2019 - n. 1
Browse the archive
Recent issues
Available online
2012

issues