Non solo teatro. L'esperienza identitaria nel percorso di teatro sociale del gruppo 'Nonsolomamme...' (Vimodrone, 2004-2008)
digital
Ebook format Pdf readable on these devices:
RIASSUNTO
Il laboratorio di teatro sociale rappresenta il cuore dei processi di costruzione comunitaria attraverso le arti performative. Al suo interno gli individui hanno la possibilità di esplorare e definire la propria identità, personale e di gruppo. Le identità gruppali che nascono da questi percorsi sono espressione non solo delle singole personalità che le compongono ma anche del contesto territoriale e sociale a cui appartengono. Identità che si definiscono, precisano ed evolvono in stretta connessione con gli stimoli che l'operatore di teatro sociale introduce nell'esperienza. Indagando la nascita e i primi quattro anni di vita del gruppo teatrale Nonsolomamme.… di Vimodrone attraverso la narrazione dell'operatrice che ne ha condotto l'esperienza, il saggio mette in evidenza alcuni snodi significativi propri dei processi di teatro sociale e individua alcune connessioni tra il lavoro di drammaturgia che caratterizza le esperienze di teatro sociale e la pratica autoetnografica.

SUMMARY
The laboratory of 'teatro sociale' is at the heart of the processes of community building through the performing arts. Within individuals have the opportunity to explore and define their personal and group identity. Group identities which arise from these locations are an expression not only of the individuals who compose them but also of the territorial and social contexts to which they belong. Identities that are defined, specified and developed in close connection with the stimuli which the 'teatro sociale' operator introduces into the experience. Investigating the birth and the first four years of the theater group Nonsolomamme... from Vimodrone through the narration of the operator who carried out the experience, the paper highlights some significant hubs of the processes typical of 'teatro sociale' and identifies connections between the work of drama which characterizes its experiences of 'teatro sociale' and self-ethnographic practices.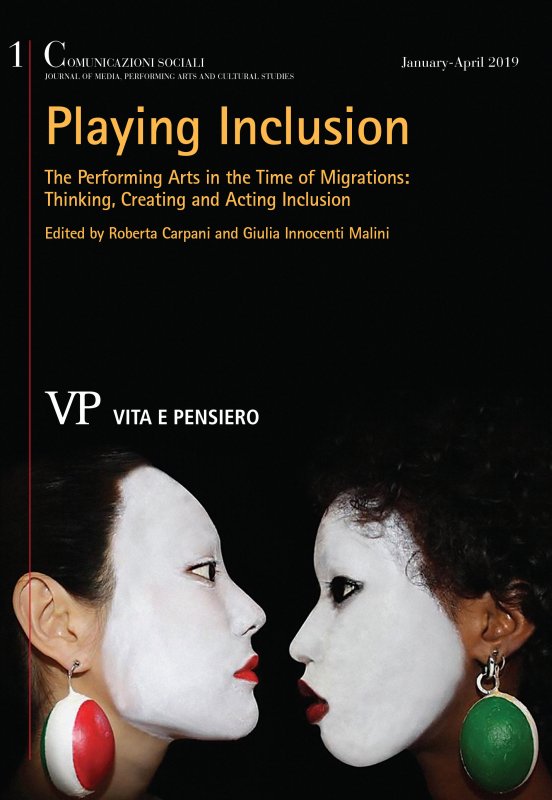 Latest issue
Anno: 2019 - n. 1
Browse the archive
Recent issues
Available online
2012

issues