Il poeta, il flâneur, il veggente. Note per un'archeologia della riflessività intermediale
digital
Ebook format Pdf readable on these devices:
RIASSUNTO
L'articolo si propone di rintracciare nella riflessione estetica tra Ottocento e Novecento – nel campo teoricoartistico che James Clifford ha definito 'surrealismo etnografico' – alcuni tratti costitutivi della riflessività dello sguardo moderno, utili a comprendere quel legame tra autobiografia ed etnografia che caratterizza i più interessanti esperimenti del cinema intermediale. Ripercorrendo le figure concettuali del poeta baudelairiano, del flâneur benjaminiano e del veggente di Arthur Rimbaud, si arriva alla teoria del cinema moderno di Gilles Deleuze, dove la riflessività e l'efficacia dello sguardo sono concettualizzate nei termini di una funzione di veggenza. Attraverso Deleuze, si cerca di comprendere in che modo l'attitudine riflessiva del soggetto moderno si sia tradotta nelle forme del discorso filmico: dal Neorealismo all'antropologia visiva di Jean Rouch. Alla fine del percorso, si fa ritorno al panorama artistico e cinematografico contemporaneo dove la tensione tra scrittura del sé e scrittura dell'altro sembra riprodursi nella figura del regista sulla scena e nelle forme del montaggio intermediale.

SUMMARY
This article aims to track down among the aesthetic reflections of the nineteenth and twentieth century – within the theoretical-artistic field which James Clifford defined 'ethnographic surrealism' – some constitutive passages of the reflexivity of the modern view, useful to understand the bond between autobiography and ethnography which characterizes the most interesting experiments of movie making in the age of intermediality. Going through the conceptual poetic images of Baudelaire, Benjamin's flâneur and Arthur Rimbaud's seer, we arrive at the modern cinema theories of Gilles Deleuze, where reflexivity and the effectiveness of the gaze are characterized by a chairvoyance skill. Through Deleuze, it is explained how the self-reflexivity of modern subjects gets translated into movies: from Neorealism to the visual anthropology of Jean Rouch.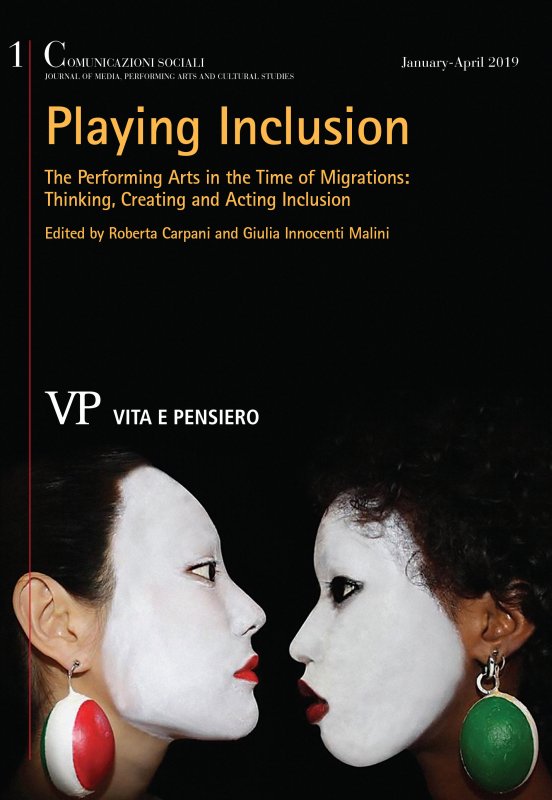 Latest issue
Anno: 2019 - n. 1
Browse the archive
Recent issues
Available online
2012

issues