La soggettivazione del racconto giornalistico: il caso di Occupychicago
digital
Ebook format Pdf readable on these devices:
RIASSUNTO
L'articolo indaga l'emergere di una nuova forma di prodotto giornalistico in cui la prospettiva soggettiva dell'osservatore diventa fonte di autorevolezza e scaturisce da una negoziazione innovativa di alcune delle affordances tipiche dell'ecosistema dei media digitali. Mediante l'analisi del sito #OCCUPYCHICAGO – un esperimento di giornalismo partecipativo e finanziato in maniera diretta dai lettori senza mediazioni editoriali – vengono messe in luce le dinamiche di riconfigurazione del genere dello storytelling giornalistico prestando particolare attenzione alla relazione comunicativa con il pubblico e alle condizioni di possibilità della sua rilevanza sociale. L'articolo si interroga sulle motivazioni che sono all'origine della scarsa partecipazione catalizzata dal sito e utilizza questo emblematico 'caso di insuccesso' per dimostrare come, anche in un contesto strutturalmente aperto come la rete, l'instaurazione di quella dimensione relazionale che rende socialmente rilevante lo storytelling non sia affatto scontata e anzi non possa prescindere da una qualche 'capacità di risonanza' in grado di creare valore, sia esso sotto forma di denaro o di reciprocità creativa.

SUMMARY
This article investigates the possibility of a new form of journalistic product in which the observer's subjective perspective becomes a source of authority and stems from an innovative negotiation of some of the affordances typical of the digital media ecosystem. Through an analysis of the #OCCUPYCHICAGO web site – an experiment in participative journalism financed directly by readers without editorial mediation – the reconfiguring dynamics of journalistic storytelling are brought to light, with particular attention to the communication relationship with the public and to the conditions of its social relevance. The article questions the causes which gave origin to the poor participation catalyzed by the site and uses this emblematic 'unsuccessful case' to prove how, even in a structurally open context such as the web, the establishment of that relational dimension which makes storytelling socially relevant is not spontaneous at all and indeed cannot work without some 'capacity of resonance' able to create value, whether in the form of money or creative reciprocity.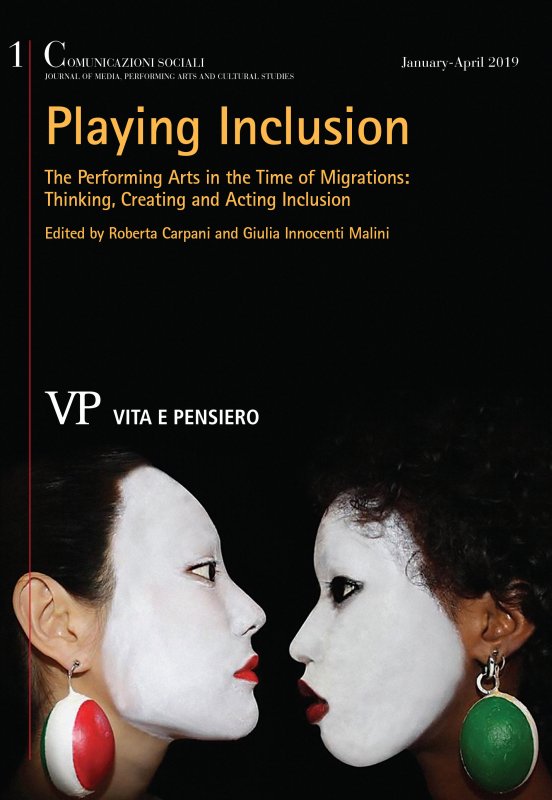 Latest issue
Anno: 2019 - n. 1
Browse the archive
Recent issues
Available online
2012

issues