The place of the self. Auto-ethnographic filmic writings and space
digital
Ebook format Pdf readable on these devices:
RIASSUNTO
Il saggio si costruisce attorno ai risultati di una ricerca condotta secondo un modello a due fasi, in cui l'autrice si concentra sul concetto di autoetnografia nel quadro delle pratiche filmiche e videoartistiche. L'attenzione si concentra sul contemporaneo e istituisce due casi di studio come exempla che consentono all'argomentazione di ragionare in particolar modo sull'elemento spaziale, proponendo un approccio originale al tema. L'analisi del corpus va così a costituire un percorso che porta alla definizione della scrittura filmica autobiografica come azione di posizionamento del sé nello spazio – essere come esserci. Un ideale movimento di estroflessione dall'interno all'esterno è identificato come carattere peculiare del lavoro svolto dagli autori nella realizzazione delle proprie opere; in questo quadro, le due figure del corpo e della casa sono proposte come matrici interpretative di questo movimento.

SUMMARY
The essay reports the results gathered during a two-step research about the concept of auto-ethnography in filmic/video-artistic practice, and elaborates an original approach to it, focusing in particular the spatial element. The analysis of a restricted corpus of texts leads to define the autobiographical filmic writing as an action of placing the self, and identifies an ideal movement from the inside to the outside triggered by the authors while working on their films and videos. The two figures of body and home are finally proposed as interpretation matrices of such a movement.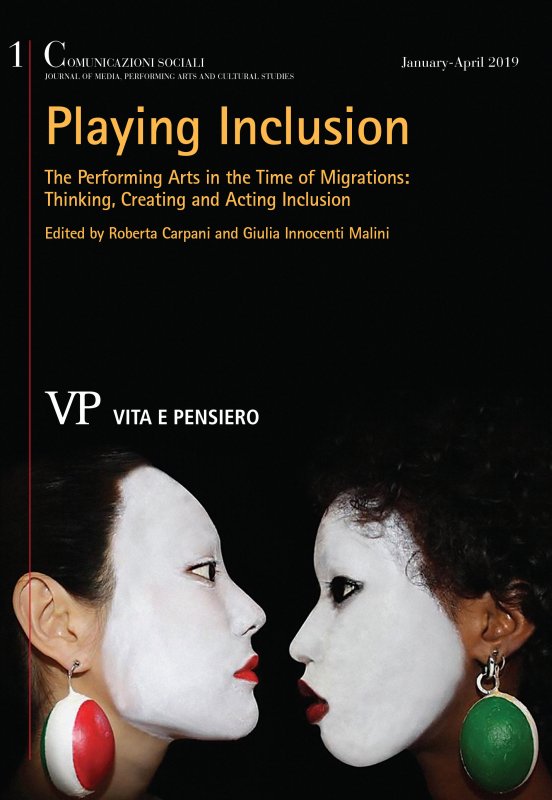 Latest issue
Anno: 2019 - n. 1
Browse the archive
Recent issues
Available online
2012

issues