Nothing to Decode. iGen, Snapchat and Online Communication in the Oral Images Era
digital
Ebook format Pdf readable on these devices:
In recent years, the widespread diffusion of video-chat applications and services (Snapchat, Instagram, Telegram, etc.) has marked an evolution in the social shape of moving images. The moving image is more and more conceived as something oral and ephemeral, conceived to circulate and disappear without apparently being stored. Many producers, in parallel, tend to erase any perception of database, seeing the traditional archival practices as nothing but a useless cost. How is this shift modelling our way to access and keep our personal memories on the cyberspace? How could we retrace the connections that take place within it? Some recent ethnographical researches can help us answering these questions. Namely, this paper will argue that those applications do nothing but respond to the need of a limit, which is a necessary step, in the quantitative logic of infinite content production, in the process of community-building. Namely, this paper discusses how Snapchat's ten-seconds time restriction, the feature that distinguish the popular app among equivalent products, is essentially a users' choice: before being a technological set-up, the limit may be intended as a social construct, depending on a specific culture or set of values. The aforementioned questions, then, intertwine, heuristically, with another one: how does the need for a limit emerge? I will try to consider that need as a compromise between two distinct cultures: the culture of a given community, intended in this case as the part of society that actively uses Snapchat, and software culture. Negotiating the boundaries between those two agencies, iGen'ers attempt to redefine the status of contemporary audio-visuals, as they have always operated within and against the quantitative logic of software. iGen, to this extent, configures itself as a sort of self-limiting generation, that feels the urge to set new boundaries and create new communities.
keywords
iGen; videochat; Snapchat; software culture; size limit.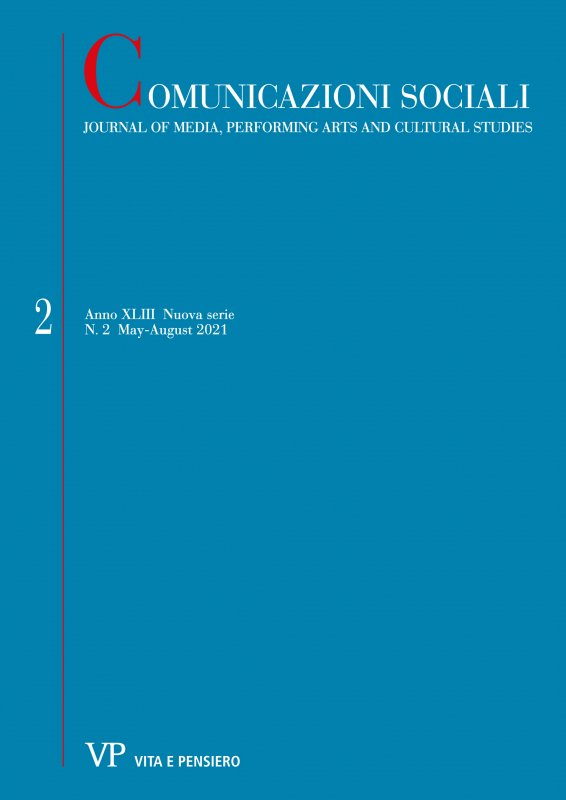 Latest issue
Anno: 2021 - n. 2
Browse the archive
Recent issues
Available online
2018

issues