Francesca Barbieri
Author's titles
Lauwers and Needcompany through performance
digital
Jan Lawrens' theatrical journey has been marked by constant reflection on performance since the beginning of his carrier in Belgium in the late seventies...
Virginia Ramponi, in arte Florinda, tra scena e poesia. Il codice Morbio I della Biblioteca Nazionale Braidense
digital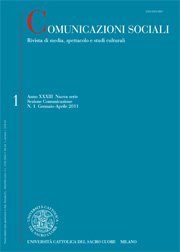 RIASSUNTO Nella seconda metà del Cinquecento le attrici fanno il loro primo ingresso sulle scene della Commedia dell'Arte. Nell'articolo si prende in esame il caso di Virginia Ramponi, moglie dell'attore e drammaturgo Giovan Battista Andreini, e del repertorio di testi poetici che la riguardano. In particolare, si considera la raccolta manoscritta, ancora parzialmente inedita, intitolata Poesie di diversi in lode dei coniugi Gio. Battista Andreini, detto Lelio, e la moglie Virginia, nata Ramponi, detta Florinda (codice Morbio I della Biblioteca Nazionale Braidense). Oltre alle lodi stereotipate della bellezza femminile, le poesie per Florinda presentano il ricordo delle sue interpretazioni in veste di attrice o cantante, le sue esibizioni en travesti, la sua versatilità e il suo talento nel recitare il lamento e la pazzia. Il canone delle bellezze cinquecentesco, nella sua forma breve e lunga, costituisce il tratto fondamentale presente nei componimenti. I consueti stereotipi del canone sono tuttavia arricchiti da elementi di derivazione teatrale. Si presenta un modello di bellezza che si esprime soprattutto nella dimensione della performance, nella quale ad essere oggetto di ammirazione non è semplicemente il corpo dell'attrice in se stesso, ma il suo agire sulla scena. Nonostante una certa ripetitività, non si tratta sempre di vuota retorica d'occasione: in qualche caso l'immagine dell'attrice fissata sulla carta sembra il frutto di un'osservazione vissuta in prima persona. In questo modo i componimenti, secondo la loro dichiarata aspirazione, riescono nell'impresa di tramandare nei secoli la memoria di Florinda e della sua performance. SUMMARY During the second half of the 16th century actresses came on the scene of the Commedia dell'Arte. In this article the case of Virginia Ramponi, wife of the actor and playwright Giovan Battista Andreini, is analyzed together with a repertoire of poetic works concerning her. In particular the handwritten anthology, still partially unpublished, entitled Poesie di diversi in lode dei coniugi Gio. Battista Andreini, detto Lelio, e la moglie Virginia, nata Ramponi, detta Florinda (code Morbio I of the Biblioteca Nazionale Braidense). In addition to clichéd praise for feminine beauty, poems for Florinda present memories of her performance as actress or singer, her en travesty interpretations, her versatility and talent for playing pain and madness. The standard of beauty of the Sixteenth century, in both short and long form, is the main feature of the works. The usual stereotypes are nevertheless enriched by elements derived from the theatre. Beauty standards presented here mainly concern the aspect of performance, in which the object of admiration is not simply the actress's body itself, but her acting on stage. In spite of a certain repetitiveness it is not always empty rhetoric: in some cases the image of the actress described on paper seems to be the result of observation lived in first person. In this way, the works fulfill their declared ambition and succeed in preserving through the centuries the memory of Florinda and her performances.
La spingula. Un laboratorio teatrale sull'Iliade nella Casa Circondariale di Pavia
digital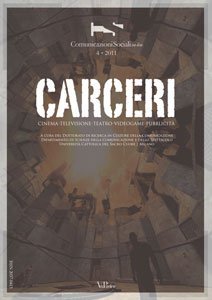 Dopo le prime esperienze realizzate negli anni Ottanta, il teatro in carcere ha conosciuto in Italia una progressiva affermazione...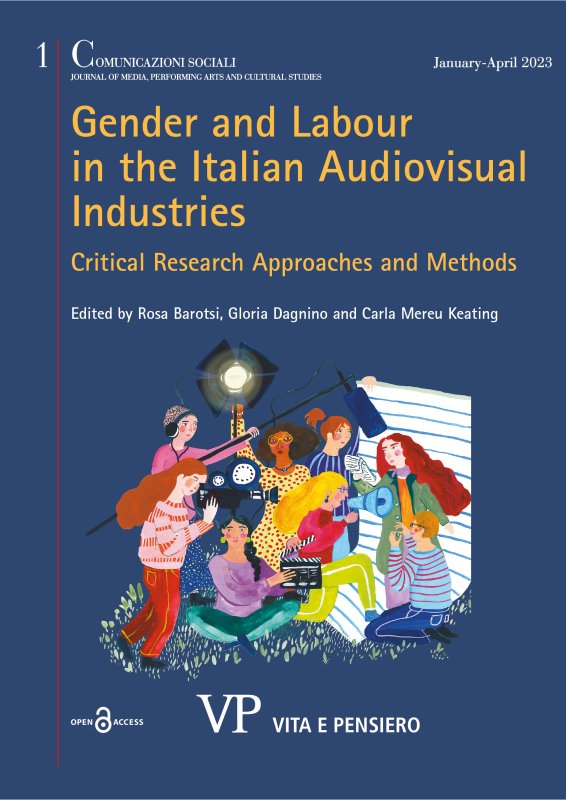 Latest issue
Anno: 2023 - n. 1
Browse the archive
Recent issues
Available online
2023

issues