Vita e Pensiero
Introduction
digital
Beyond Greenwashed Protocols: The Reconversion of Existing Modes of Representation as a New Possible Approach to the Cutback of the Documentary Film's Environmental Footprint
digital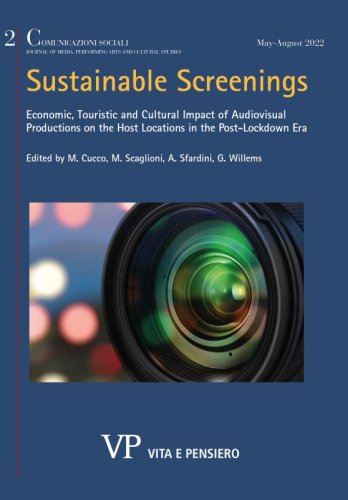 In the last two decades, with climate change and its negative consequences becoming increasingly visible, we have witnessed a flourishing of documentary films focusing on environmental issues. Looking at these productions from an ecomaterialist perspective, the essay first underlines how, surprisingly, they have a substantial environmental footprint that is at odds with their contents...
Green Is Better: Representation of Territories and Landscapes in Italian Audiovisual Products
digital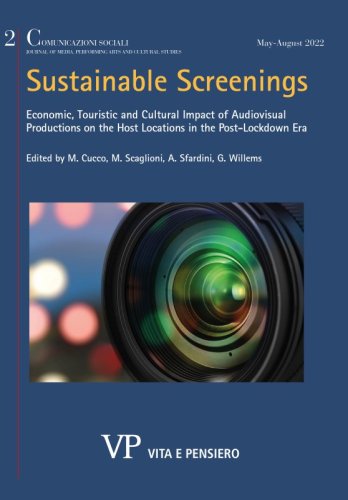 During the last decades, media products have experienced a growing relationship with places and territories in which they are produced and set. Scripted programs as movies and TV series, above all, but more recently also unscripted TV programs, are increasingly able to make a location recognizable and strengthen its attraction and potential from different perspectives, favoring investments and employment and stimulating tourism and the discovery of cultural, environmental, or folkloristic traits of single territories...
The Ministry of Tourism and Antiquities (MoTA). Audiovisual Efforts to Promote Egypt's Civilization in the Post-Lockdown Era
digital
Blessed with its rich cultural heritage but cursed with its ric h history of terrorist attacks, Egypt has witnessed a decline in tourism revenue, which is vital for the country's economic development. Tourism suffered due to Egypt's revolution on January 25th, 2011, and the imposed travel restrictions during the Covid-19 pandemic. Throughout the pandemic, Egypt's former Minister of Tourism and Antiquities, Dr. Khaled El-Anany, initiated numerous promotional campaigns to revive tourism...
The Datafication of Travel in SARS-CoV-2 Times: Perceptions of Graduates in Estonia towards the Use of Passenger Locator Forms and Reinforcement Learning System EVA
digital
The Covid-19 pandemic provoked greater digitalisation of personal data and deepened the ongoing process of algorithmic governance. In order to reopen to tourism and balance the spread of the virus while keeping travellers and locals safe, countries established various rules for border crossing, such as digital passenger locator forms (PLFs), while some countries, such as Greece, implemented an algorithm (EVA) to analyse these PLFs. This transfer of data raises important questions about personal data privacy rights and informed consent. This study explored the perceptions of travellers towards these new rules, the sharing of additional personal data, and their imaginaries of the possible algorithmic work behind it. Qualitative interviews were conducted with ethnic Estonian and Russian-speaking Estonian graduates in Estonia (n=14) regarding their insights on (1) the perceived norms of sharing personal data and the use of the data by governmental authorities while travelling and (2) the perceptions of datafied/algorithmically controlled travel during the pandemic, with additional insight on the differences between the two groups. The interviewees weren't against the PLFs or algorithmic processing in principle, but where they saw poor implementation or design, or where they felt that things had been done in semi-secrecy. According to the interviewees, datafication and algorithmic governance require deeper consideration of transparency, clarity, and communication to achieve truly informed consent and resolve unease with the creeping influence of algorithms.
Green Policies and New Green Protocols for the Audiovisual Industry Promoted in Italy by State and Regions
digital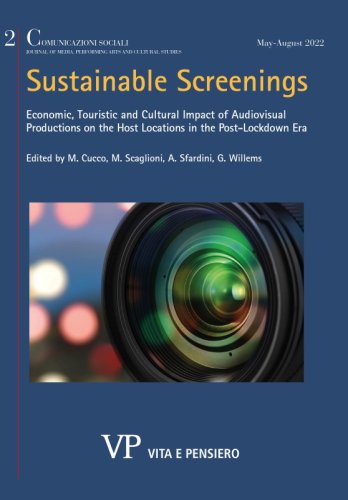 The pandemic certainly is an opportunity for the audiovisual industry, as well as for other industries, to make a necessary reflection on the business models that characterize it and on the development opportunities it can provide. This kind of reflection has already been desirable for at least a decade, as the audiovisual market is undergoing profound transformation. On one hand because the transition to digital technology has been completed, and, on the other hand, since the market has actually become global, which has happened thanks to ‒ above all ‒ the role of the OTT platforms...
Guardare e agire: la dimensione etica nella rappresentazione mediale dell'altro
digital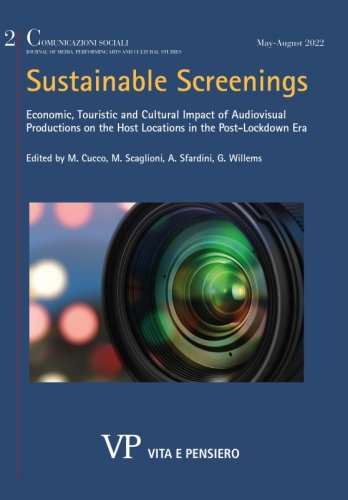 Literature about distant suffering suggests that mass media are nowadays primary vehicles in representing the suffering Other, thus eliciting in the audience attitudes that span from denial to compassion. Media images are particularly able to trigger reactions that can be situated along a closeness/distance axis. In this context, the ethical dimension is especially relevant: the main question is about how stylistic strategies (both on the content level and in images' position and captions) can bring the audience to occupy a specific position towards the suffering Other...
Video, Social Media and Destination Image
digital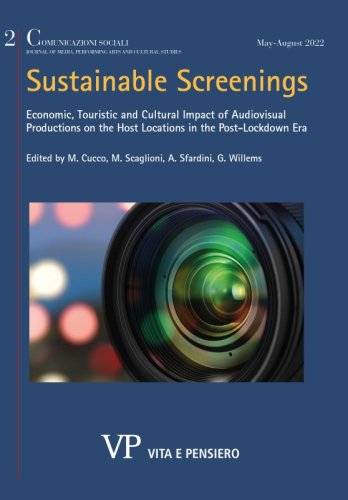 The framework of the article is the contribution that audiovisual products, created for social media, give to the representation of tourist destinations. In particular, the article will discuss the contribution that video produced by travel influencers on TIkTok give to the representation and imagination of travel destination. The theoretical assumption of the analysis is that the representation of tourist destinations in social media is co-produced ‒ within a so called hermeneutic circle of representation ‒ by different subjects: National Tourism Organization (NTO) and Destination marketing Organizations (DMO); travelers and travel influencers...
Il 'mito' della comunicazione in assenza di comunità e la sua demitizzazione. A partire dalle riflessioni di Byung-Chul Han
digital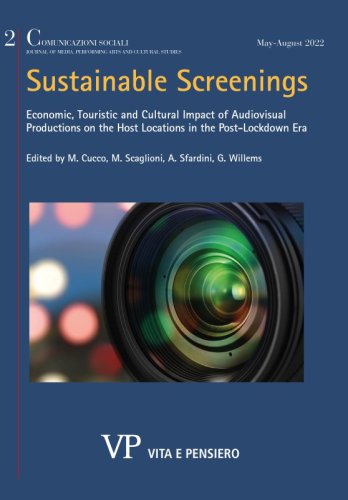 This paper intends to address the issue of communication in a broad sense as dominant within a social as well as existential landscape currently impoverished by the sense of community. This does not mean to moralistically evaluate this prevalence of communication on supposed substantial substrates, considered more authentic, but rather to consider in what sense the absence of community, with the disappearance of its shared rituals and symbolic narratives, first of all entails for society and for the individual a mythization of the communication process and, ultimately, the relative demythization that we are perhaps witnessing...
COMUNICAZIONI SOCIALI. Abbonamento annuale 2023
digital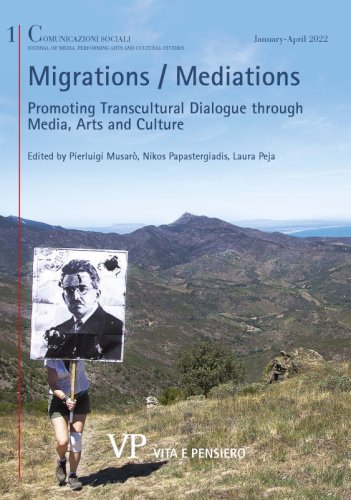 Abbonamento annuale alla rivista COMUNICAZIONI SOCIALI
COMUNICAZIONI SOCIALI - 2022 - 1. MIGRATIONS / MEDIATIONS Promoting Transcultural Dialogue through Media, Arts and Culture
digital
Primo fascicolo del 2022
Latest issue
Anno: 2022 - n. 2
Browse the archive
Recent issues
Available online
2022

issues