(En)gendered creativity. Actors Agencies Artifacts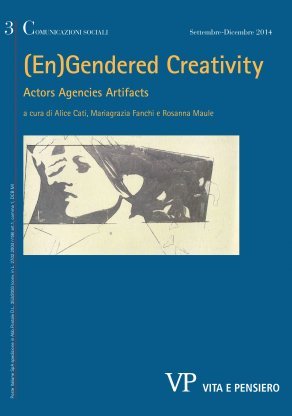 The recent debate on "creative industries" – words that have substituted/are substituting the more traditional notion of "cultural industry" into media, economic, cultural and aesthetics debate – denounces the resilience of gender "differences" (understood both as specificities as inequalities - into generating processes. This is, on the one hand, the effect of a men and women' unequal presence within media system (see the recent report of European Community on the presence and roles of men and women in the media industry LINK); on the other hand, it is the result of the persistence of sexual segregation's forms, also in digital context. In positive terms, however, genderization is a multiplying of creativity and it produces a variety of practices and processes. CS special issue no. 3/2014 (edited by Alice Cati, Mariagrazia Fanchi and Rosanna Maule) aims to explore the many features that gendered creativity assumes: its genesis, its expressions, its effects, both negative and positive.
Article read 1123 times.
Post a comment
Latest issue
Anno: 2022 - n. 1
Browse the archive
Recent issues
Available online
2022

issues