Relational Feminist Practices On and Off-Screen: The Case of Amanda (2022) and Giulia (2021)
digital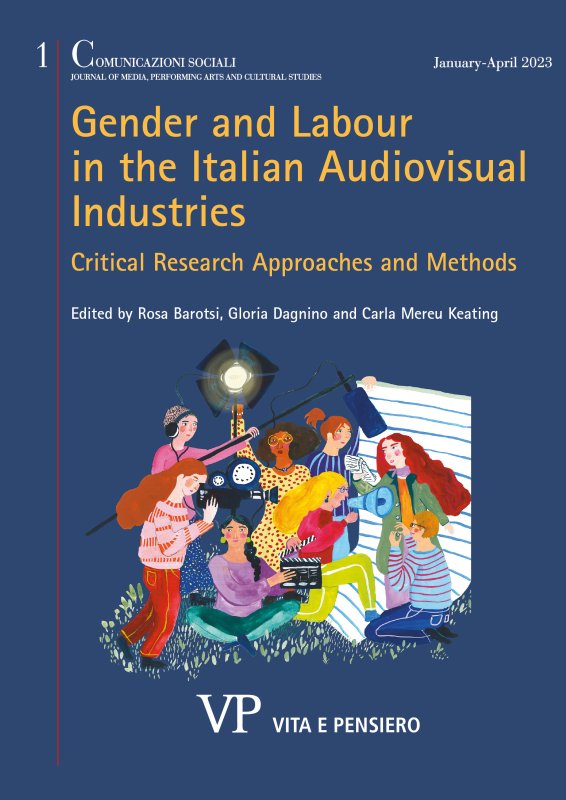 Ebook format Pdf readable on these devices:
Current statistics presented at the most recent Annual Seminar on Gender Equality and Inclusivity in the Film Industry held at the 2022 Venice Film Festival reveal that the number of women working in the Italian film industry is  increasing across professions at a very slow rate, and the growth seems to be primarily in highly specialised technical roles rather than in authorial ones. The detailed statistical work carried out by the research group led to the  provocative question posed to a number of practitioners at the 2022 seminar: is cinema a sustainable career for women? The responses provided by the Italian women directors participating in the seminar highlighted the importance of female solidarity within and across creative professions, that is the idea of "fare squadra" or "fare rete", working together rather than singularly, and adopting an approach akin to Italian feminism's pratica delle relazioni. Previously, in the 2016 edition of their annual seminar on women in the cinema and audiovisual industries, the FAScinA group explored the idea of relationality or female collaboration in film taking as its starting point the ideas proposed in Luce Irigaray's 1994 publication, Essere due ("Almeno in due. Donne nel cinema italiano". https://fascinaforum.org/2020/10/22/almeno-in-due-donne-nel-cinema-italiano/). The conference organisers proposed that in  order to exist and present themselves as subjects, women had to "essere (almeno) due"/ "to be at least two", thereby taking advantage of the energy and the resources provided by female relationships. The papers presented at the  conference traced a range of cinematic relationships, both on and off screen, that displayed strategies promoting collaboration and proximity. This paper builds on the on-going dialogue on female collaboration in the film industry,  through the analysis of two contemporary Italian films, Amanda (2022) and Giulia (2021), which explore on and off-screen collaborations, challenge prevailing cultural norms, and engage in feminist practices that explicitly contest  mainstream cinematic genres and traditional representations of gender on screen.

Relational Feminist Practices On and Off-Screen: The Case of Amanda (2022) and Giulia (2021) by BERNADETTE LUCIANO is licensed under CC BY-NC-ND 4.0
keywords
Italian feminism; women filmmakers; Italian contemporary cinema; Giulia, Amanda; ethics of care
Author biography
University of Auckland ‒ b.luciano@auckland.ac.nz.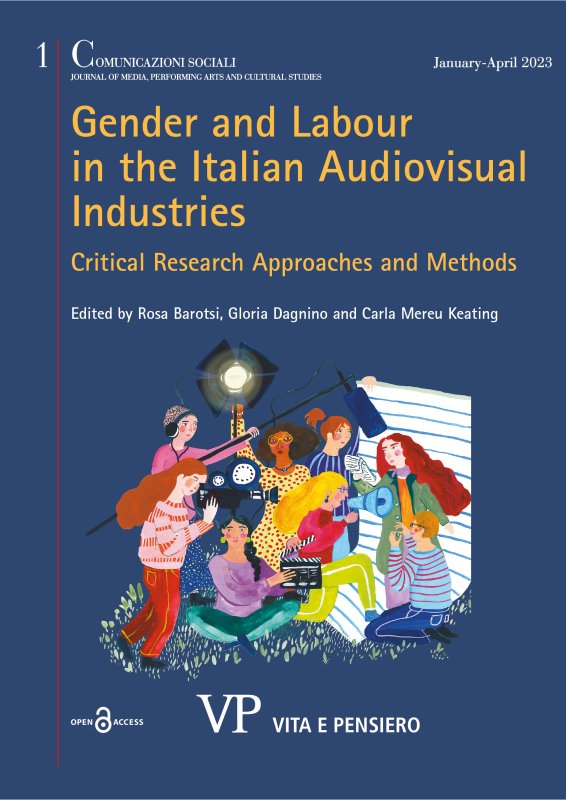 Latest issue
Anno: 2023 - n. 1
Browse the archive
Recent issues
Available online
2023

issues