"Una ragazza che si arrangia:" Notes on the Film Producer Marina Piperno
digital
Ebook format Pdf readable on these devices:
The article focuses on the figure and the activity of the producer Marina Piperno. Among the few women who had a leading role in the Italian film industry, Piperno was the sole administrator of the REIAC film production company  and produced over two hundred works, including documentaries, industrial films, "caroselli", fiction films and television dramas. Her professional path can be considered "fuori norma" (non-standard) as it was marked by the need to  claim her space not only as a woman in a male-dominated field but also as an independent producer interested in conceiving and implementing production practices alternative to those of mainstream cinema. The article reviews her  career path and her approach to film production and then examines the discourses, representations and self-representations concerning Piperno and her professional identity, analysing several sources, including the REIAC collection,  publications that gather together the oral testimonies of Piperno and her co-workers, and the biographical documentaries about her and her family history made with Luigi Faccini. The main goal is to investigate how Piperno negotiated, over the course of her career, her status, and her professional identity in relation to her gender and with regard to broader debates about the role of the producer in the Italian film and television industries.

"Una ragazza che si arrangia:" Notes on the Film Producer Marina Piperno by CHIARA GRIZZAFFI is licensed under CC BY-NC-ND 4.0
keywords
Production studies; gender studies; film producers; Italian cinema history; independent cinema
Author biography
Università IULM, Milan – mariachiara.grizzaffi@iulm.it.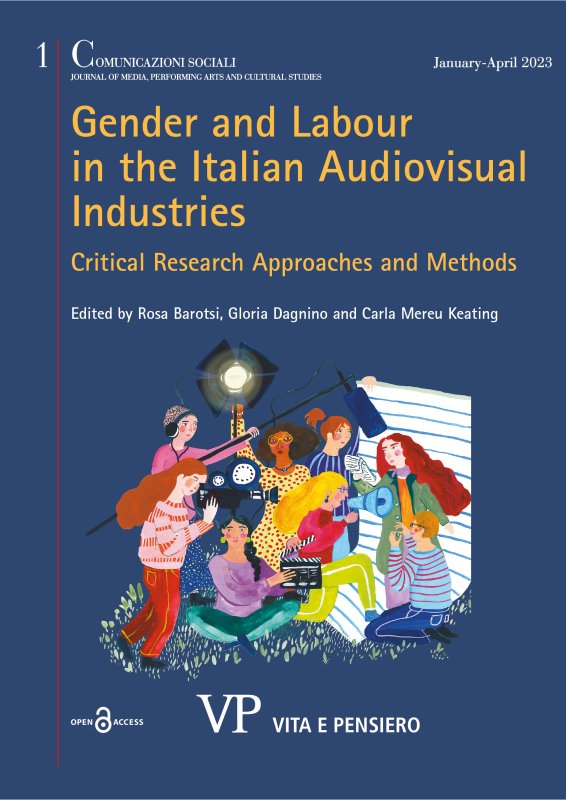 Latest issue
Anno: 2023 - n. 1
Browse the archive
Recent issues
Available online
2023

issues