Gli orizzonti politici del teatro. Note sul pensiero e l'opera di Sisto Dalla Palma
digital
Ebook format Pdf readable on these devices:
At the heart of Sisto Dalla Palma's work and reflections lay the identification of the virtuous, participatory, liberating and transformative circle between performing arts, power and people. According to Dalla Palma, the Renaissance  invention of modern theatre as a theatre belonging to the prince resulted in the enslavement of the people, who was cut off from political life, no more a protagonist but a mere spectator to be entertained. The alliance between artist and prince was based on a form of theatre that was closed, text-centric, perspective, frontal, ideal, removed from the people and real life. It was a top-down model of theatre, conceived as instrumentum regni, which could be  well summed up in the motto "Everything for the people, nothing by the people". As such, it was handed down, with the added Enlightened flavour of being a form of education for the people, from ancien régimes to modern democracies, becoming a system for the organisation of consensus. There are three main areas Dalla Palma addressed to relaunch the virtuous circle of participatory theatre and to challenge the vicious circles of the entertainment society. First of all, an opening to all the dramaturgies and innovative and experimental artistic languages, where action prevailed over vision. Secondly, following in the footsteps of Richard Schechner and Victor Turner, great attention to rituals,  festivals and dramatic liturgies of various times and cultures, considered as models of popular Dionysian. The third area addressed by Dalla Palma was that of the social and community theatre, a performative workshop for the self-creation of individuals, groups and cities. According to him, it is only by releasing the creative energies of the performing arts into the worlds of real relationships that the horizons, powers and democratic potential of the theatre can be opened up.
keywords
Sisto Dalla Palma; democracy and chorality; partecipatory festivals; theatre and politics; social theatre.
Author biography
Università Cattolica del Sacro Cuore, Milano e CIT (Centro di Iniziativa e Cultura Teatrale "Mario Apollonio") ‒ claudio.bernardi@unicatt.it.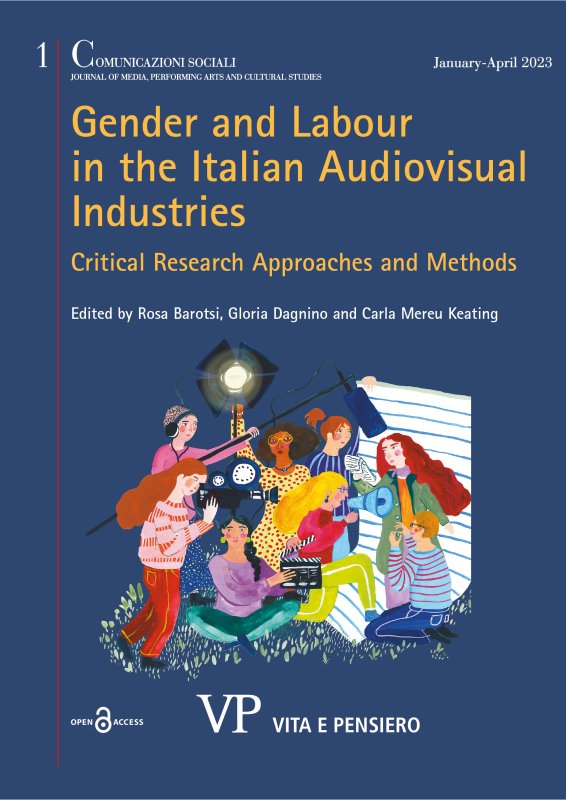 Latest issue
Anno: 2023 - n. 1
Browse the archive
Recent issues
Available online
2021

issues