Beyond Greenwashed Protocols: The Reconversion of Existing Modes of Representation as a New Possible Approach to the Cutback of the Documentary Film's Environmental Footprint
digital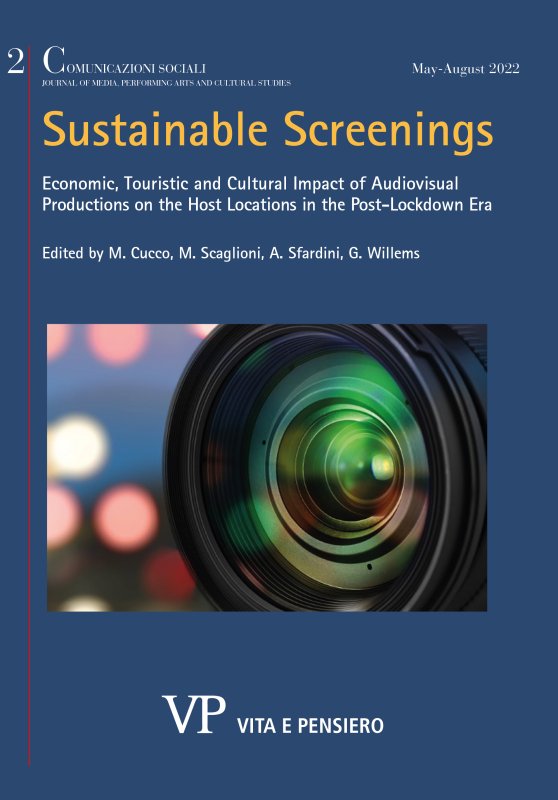 Ebook format Pdf readable on these devices:
In the last two decades, with climate change and its negative consequences becoming increasingly visible, we have witnessed a flourishing of documentary films focusing on environmental issues. Looking at these productions from  an ecomaterialist perspective, the essay first underlines how, surprisingly, they have a substantial environmental footprint that is at odds with their contents. Indeed, for a documentary to be deemed sustainable it is often considered sufficient that it addresses environmental issues or encourages eco-friendly practices, even if, in order to do so, ecosystems and environments that are already in a condition of fragility are 'invaded'. The essay then  suggests that moving forward, for nonfiction films that do not harm their host location to start seeing the light, environmentally sustainable modes of documentary representation should start being identified. More precisely, it is  argued that 'reconverting' practices that already are part of contemporary documentary filmmaking at an environmental end could be a first step in this direction. In particular, the essay underscores how archival and crowdsourced  materials and animated segments could be employed to reduce the travel-related carbon emissions of documentary productions.
keywords
Documentary filmmaking; eco sustainability; modes of representation; green productions; green protocols.
Author biography
Università degli Studi di Udine ‒ cristina.formenti@uniud.it.
Latest issue
Anno: 2023 - n. 2
Browse the archive
Recent issues
Available online
2022

issues