Green Policies and New Green Protocols for the Audiovisual Industry Promoted in Italy by State and Regions
digital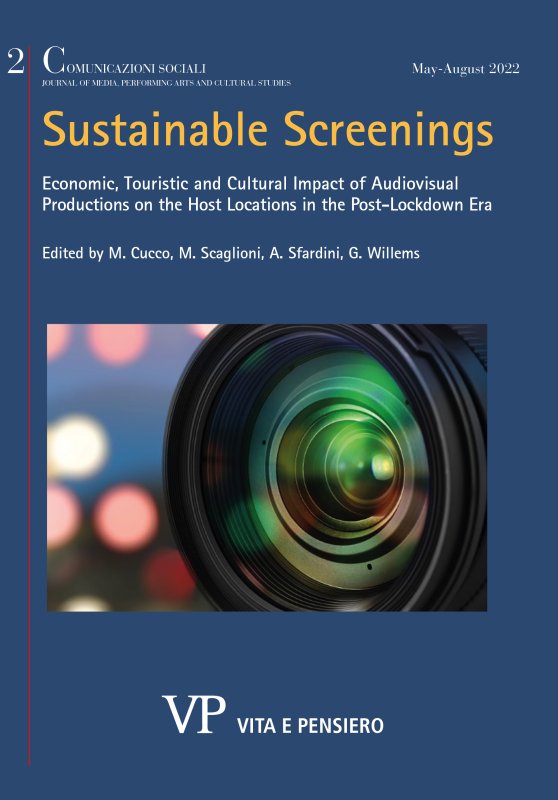 Ebook format Pdf readable on these devices:
The pandemic certainly is an opportunity for the audiovisual industry, as well as for other industries, to make a necessary reflection on the business models that characterize it and on the development opportunities it can provide.  This kind of reflection has already been desirable for at least a decade, as the audiovisual market is undergoing profound transformation. On one hand because the transition to digital technology has been completed, and, on the  other hand, since the market has actually become global, which has happened thanks to ‒ above all ‒ the role of the OTT platforms. This scenario is challenging traditional economic models, for example blurring the boundaries  between the different platforms for the consumption of audiovisual content. The pandemic has accelerated the visibility of the effects of the aforementioned processes by highlighting some issues that, more blatantly, concern the  consumption patterns of audiovisual content. At a deeper yet more subtle level, they are related to the emergence of issues of general interest, where the audiovisual is at the same time a protagonist, since its role as an industry,  and a vehicle, as it is a powerful tool for raising the public's awareness. Among these, the necessity to implement green policies in the sector is one of the most interesting. Since the end of 2021, the field's competent institutions ‒  from the European ones to the regional ones ‒ have begun to take action to develop intervention models in favor of the implementation of green practices in work processes along the entire audiovisual supply chain. In particular,  some Italian Regions, through their respective Film Commissions, have acted as promoters of the development of green protocols to be applied to production and "promotion" (i.e. festivals). The intention is for these to be adopted by all other Italian Regions and by the State. As this is concerned, Italy already represents a model that inspires European and international public policies. In the first part of the essay I will describe how the audiovisual supply chain is changing in the post-pandemic era; in the second part I will present the most interesting policies promoted by the Italian Regions and State relating to the implementation of green practices, taking into account the context of the UE  2021-2027 Programming; I will conclude describing the most up-to-date green protocols applied in the last three years and with the collection of the first economic data related to their application (sources: Ministry of Culture, Italian Film Commissions); I will interview the most relevant subjects on the matter: Trentino and Sardegna Film Commissions, DGCCA – MiC. I will adopt a legal and economic approach, entering the field of "industry and production studies".
keywords
Green protocols; Italian regions policy; Film Commissions; audiovisual industry; European green policy.
Author biography
Università di Roma, La Sapienza ‒ federica.durso@uniroma1.it.
Latest issue
Anno: 2022 - n. 2
Browse the archive
Recent issues
Available online
2022

issues