Women's Labour in TV Series Production: A Comparative Analysis of Italian Generalist TV and Pay Platforms (2016-2019)
digital
Ebook format Pdf readable on these devices:
Influential European research on female representation and employment in the news media and audiovisual industry shows how the sector is dominated by strong gender inequality. Women's labour is under-represented, underpaid  and characterised by high levels of precariousness. European audiovisual regulatory authorities are promoting an increase in gender representation both on- and off-screen through the analysis of existing industry-led practices and  the development of non-legally binding recommendations. However, these policies often prove to be ineffective. Until now, most research has focused on analysing women's labour in film production. However, in September 2021 the  European Audiovisual Observatory delivered a cross-country assessment of the gender imbalance in six audiovisual professional categories in European TV fiction. Considering the increasing interest in the audiovisual seriality sector,  the aim of this paper is to conduct an exploratory analysis of the employment situation of women in the production of Italian TV series using IMDb as a data source. We focus on and discuss the intersections between women and  labour through the production of Italian free-to-air and pay platform TV series in 2016-2019. By retrieving IMDb data for more than 8,000 credits, we evaluate and discuss gender inequalities, segregation and mobility patterns in the Italian audiovisual workforce and raise methodological challenges in relation to the use of online sources in gender-based studies of Europe's screen industries.

Women's Labour in TV Series Production: A Comparative Analysis of Italian Generalist TV and Pay Platforms (2016-2019) by MARTA ROCCHI is licensed under CC BY-NC-ND 4.0
keywords
Women; labour; TV series; generalist TV; pay platforms.
Author biography
University of Bologna – marta.rocchi5@unibo.it.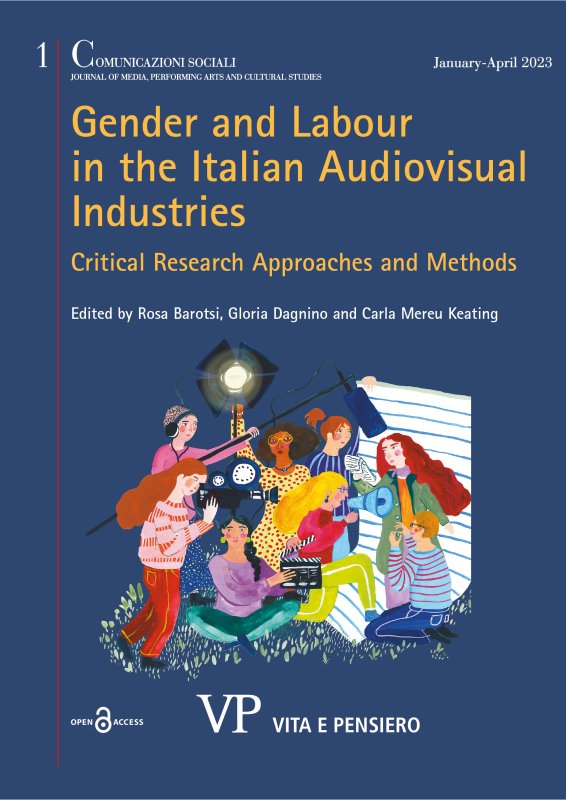 Latest issue
Anno: 2023 - n. 1
Browse the archive
Recent issues
Available online
2023

issues