Pan-Arabism through Television: Arab TV Series between National Identities and Transnational Media
digital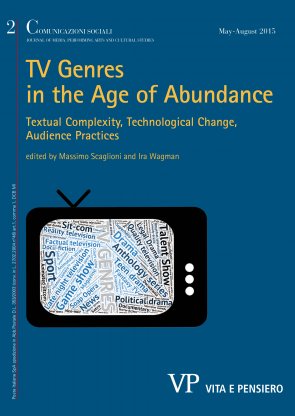 Ebook format Pdf readable on these devices:
In her 2007 book, Naomi Sakr wrote that the most effective feature of the Arab media system was the common language shared among all the Arab countries. This aspect, although realized and valued by different political and media institutions at the dawn of radio and television, led to a transnational media landscape transcending national boundaries. It also favoured the birth and development of a regional market – like those in the United States and Latin America – that could create a "pan-Arab space". Since the beginning of the 2000s, Arab television has followed the construction of "pan-Arabism" combining the burgeoning free-market approach and the development of entertainment programmes and formats specifically relevant to that part of the world. In this process, we can observe the emergence of a particular type of fiction, called musalsalat, i.e. soap operas and series airing for a single 30-day period, mirroring the duration of Ramadan. Unlike other genres, such as reality shows or game shows influenced by Western programmes (and often adapted from Western formats), musalsalat can be considered a specific format devised and produced for a particular socio-cultural context.
This article outlines the genre's historical features, focusing on its typical landmarks and its distinctive formats, themes and connections with national and transnational identities. It falls into two parts. First, I seek to place Arab fiction in the context of the explosion of commercial media that weakened traditional state-owned media models. Then, I point out the main themes that char­acterized TV series – such as secularism, sex and terrorism – and their relationship with political and religious power, focusing on three cases: Egypt, Syria and Turkey.
Latest issue
Anno: 2022 - n. 1
Browse the archive
Recent issues
Available online
2015

issues