Reimagining Narratives on Migration. The Role of Media, Arts and Culture in Promoting Transcultural Dialogue
digital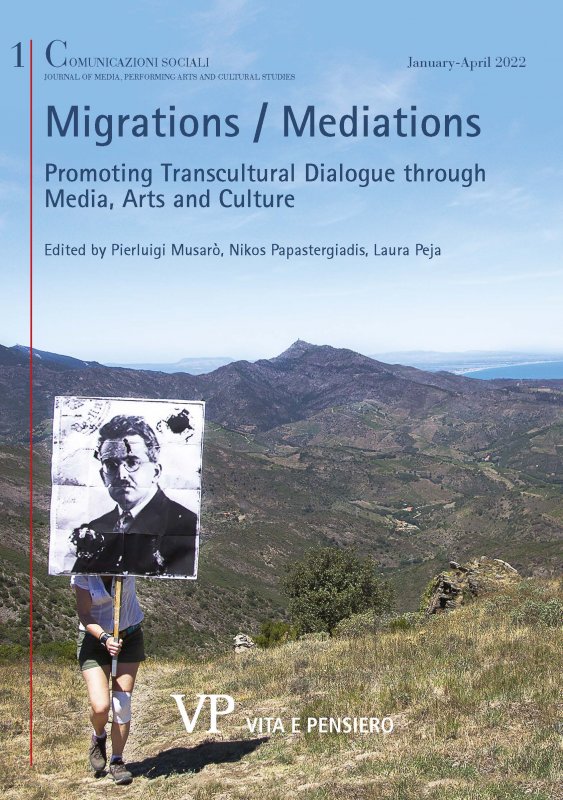 Ebook format Pdf readable on these devices:
Reimagining Narratives on Migration. The Role of Media, Arts and Culture in Promoting Transcultural Dialogue by Pierluigi Musarò, Nikos Papastergiadis, Laura Peja is licensed under CC BY-NC-SA 4.0
Authors biography
Musarò: University of Bologna, Italy – pierluigi.musaro@unibo.it.
Papastergiadis: University of Melbourne – n.papastergiadis@unimelb.edu.au.
Peja: Università Cattolica del Sacro Cuore, Milan – laura.peja@unicatt.it.
Latest issue
Anno: 2022 - n. 2
Browse the archive
Recent issues
Available online
2022

issues