Heaven Can Wait? Gender (Im)balance in Contemporary Italian Film Crews
digital
Ebook format Pdf readable on these devices:
In the mid-to-late 2000s, the digitalization of film production in Italy carried a promise of increased diversity and cultural pluralism due to the lower entry barriers. About a decade later, in 2016, the so-called Franceschini law introduced a revision of the norms regulating public funding which included a mandate for greater inclusivity. Did these developments fulfill their promise? The article answers this question empirically by investigating the roles occupied by women within Italian film productions and co-productions that obtained clearance (nulla osta) for national theatrical distribution between 2017 and 2021. We examine the gender composition of each film for ten heads of  department involved in its production, drawing on the database produced by the CENTRIC/CineAF project. We proceed to correlate gender balance with a set of structural features (genre, format, budget). Finally, we examine the  makeup of the creative teams in which women were involved, and their evolution over a period of sixty years (1964-2021). We argue that the promise of increased diversity in Italian cinema was only marginally kept. We  demonstrate that the centrality of female professionals is greater in low-budget cinema and that women's careers still suffer in terms of progression, continuity and longevity compared to those of their male counterparts. In  conclusion, we highlight the limits of existing gender equality policies, evaluate the risks hidden in the processes of feminization of some of the professions (such as pay drop), and reflect on the promises and limits of big-data  approaches in counteracting discrimination and supporting pluralism and equity.

Heaven Can Wait? Gender (Im)balance in Contemporary Italian Film Crews by MARIAGRAZIA FANCHI - MATTEO TARANTINO - ROSA BAROTSI is licensed under CC BY-NC-ND 4.0
keywords
Gender equity; film industry; production studies; big data; creative teams
Authors biography
Università Cattolica del Sacro Cuore, Milan – mariagrazia.fanchi@unicatt.it; matteo.tarantino@unicatt.it.
Università degli Studi di Modena e Reggio Emilia– rosa.barotsi@unimore.it.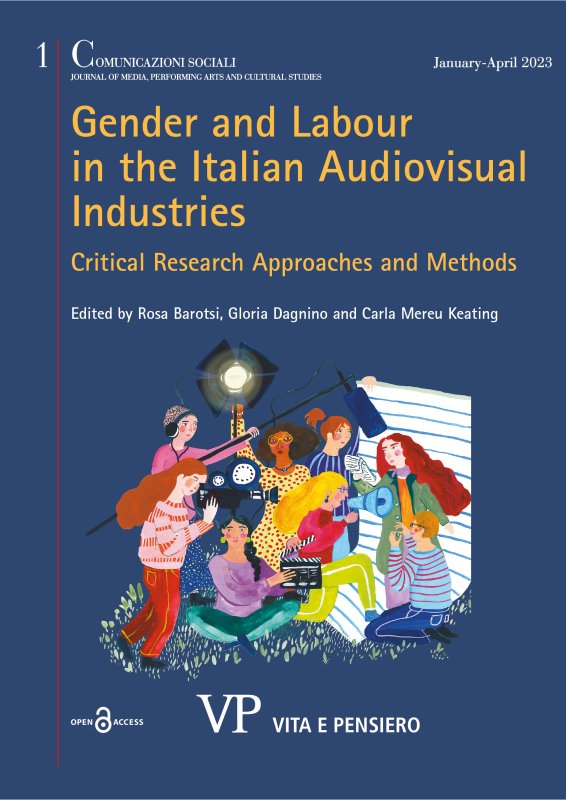 Latest issue
Anno: 2023 - n. 1
Browse the archive
Recent issues
Available online
2023

issues