COMUNICAZIONI SOCIALI - 2014 - 3. (En)gendered creativity. Actors Agencies Artifacts
digital
Ebook format Pdf readable on these devices:
Il recente dibattito sulle industrie creative (termine che ha sostituito/sta sostituendo la nozione di industria culturale nella riflessione economica, culturologica e estetica sui media) ha evidenziano il permanere di differenze di genere nell'accesso alle pratiche creative. Si tratta per un verso del portato di una presenza ancora disomogenea di uomini e donne all'interno del sistema mediale; per un altro verso dell'emergere di forme di segregazione su base sessuale anche all'interno della rete e degli ambienti digitali. In termini positivi, inoltre, continua a emergere una differente modalità nella gestione dei processi creativi da parte di uomini e di donne. Questo monografico esplora le forme che la creatività maschile e femminile sta assumendo, con un duplice intento, In primo luogo contribuire a illuminare la genesi dell'industria creativa, intesa come combinazione fra processi produttivi (istituzioni, soggetti, pratiche, competenze) istituzionali e processi produttivi (soggetti, modalità, forme, stili) bottom up. In secondo luogo cogliere le eventuali criticità che tale sistema sta rivelando.
Articles about COMUNICAZIONI SOCIALI - 2014 - 3. (En)gendered creativity. Actors Agencies Artifacts:
(En)gendered creativity. Actors Agencies Artifacts
(
Issues
)
The recent debate on "creative industries" – words that have substituted/are substituting the more traditional notion of "cultural industry" into media, economic, cultural and aesthetics debate – denounces the resilience of gender "differences" (understood both as specificities as inequalities) into generating processes. CS special issue no. 3/2014 (edited by Alice Cati, Mariagrazia Fanchi and Rosanna Maule) aims to explore the many features that gendered creativity assumes: its genesis, its expressions, its effects, both negative and positive.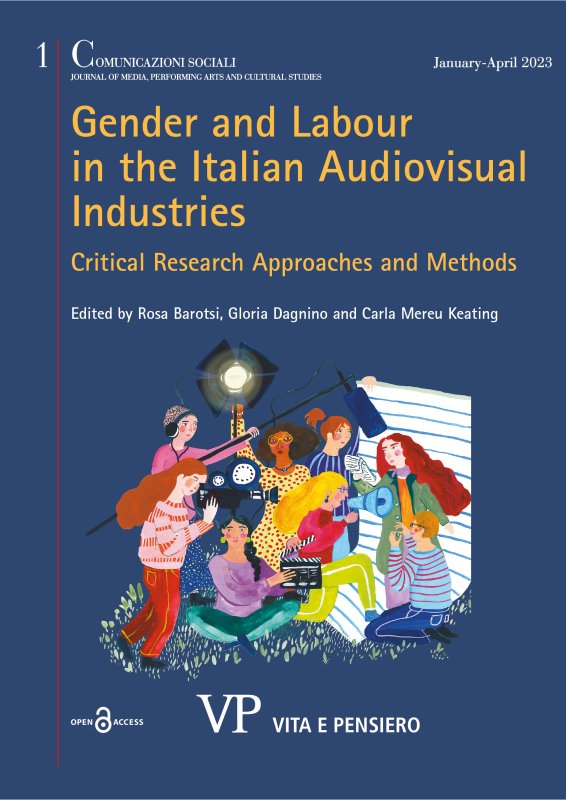 Latest issue
Anno: 2023 - n. 1
Browse the archive
Recent issues
Available online
2014

issues